Alumni Connect
Institute:
SCMS Pune is home to more than 1000 individuals hailing from different parts of the country, who now live under the same roof. The years we spend here lays the parapet for what we become tomorrow. After we say goodbye to the place where our most memorable experiences have been, the place that has shaped us, the place which we loved or even hated, at the end of the day what remains are the memories.
The alumni, our flag bearers, are the shine of our institute, and we want you to come back. Come back to your beloved institute, revel in its glory, about your past, and reminisce about your time in it. And we are sure the students need your guidance too.
You could connect with our Alumni Newsletter, Alumni Facebook page, Alumni Instagram page and Alumni Email
Connect to Alumni Cell @ SCMS, Pune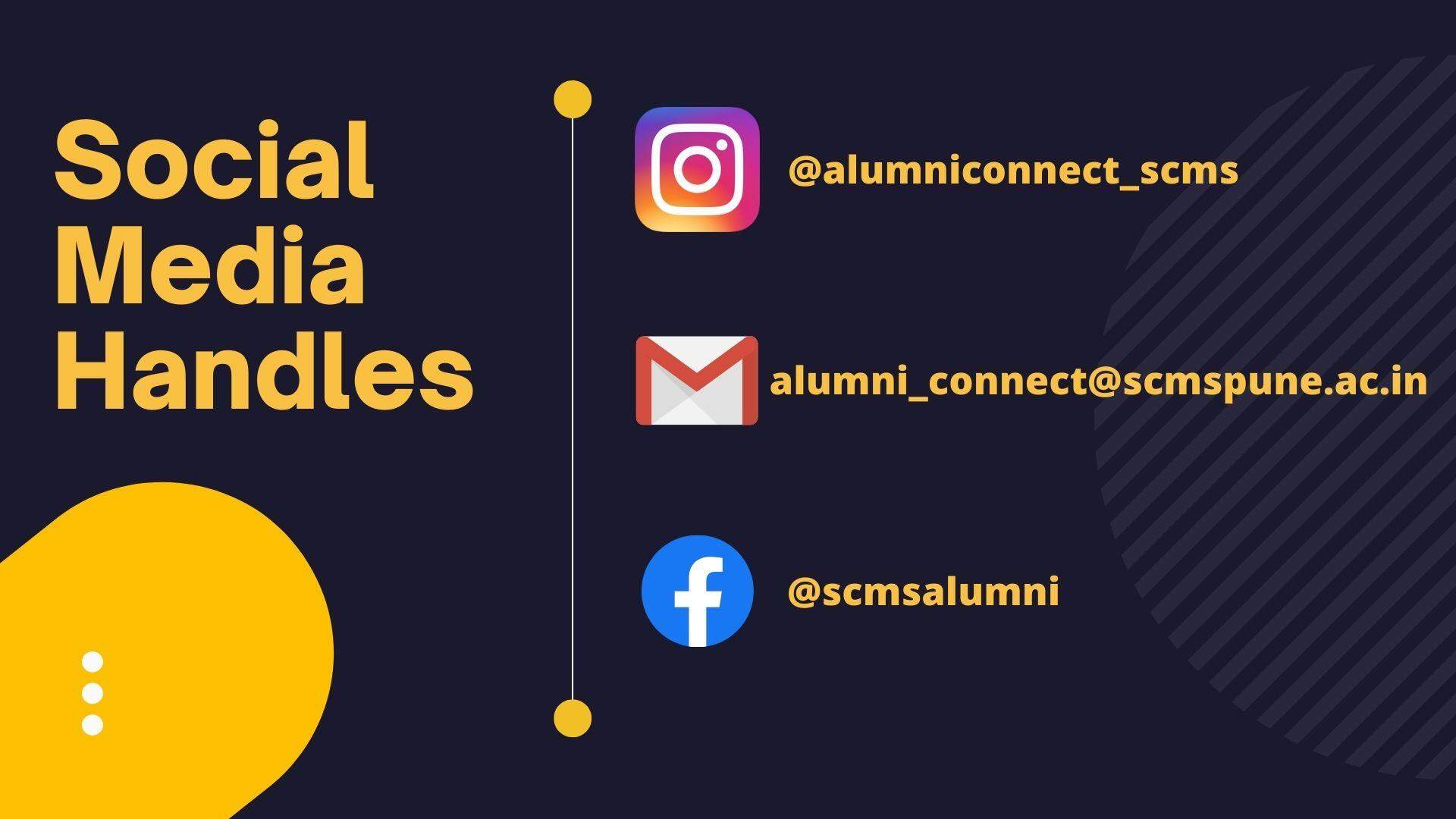 Contact Us
Anwesha Gupta
Student Incharge
+91 8750991199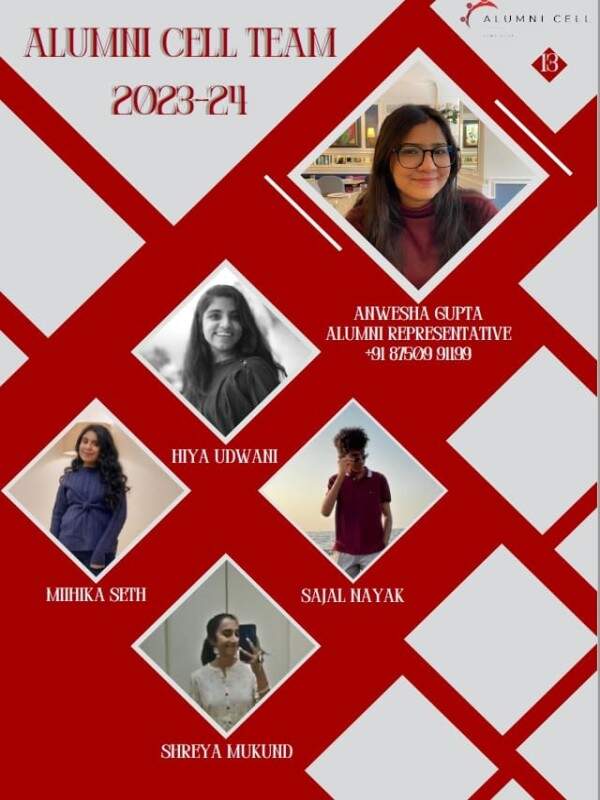 Alumni Achievements
MS. Fernanda Chatha (Batch 2019-22) has been awarded 'Chancellor's Gold Medal' for the Best Outgoing International Student in Undergraduate Programme during the 19th Convocation ceremony of Symbiosis International (Deemed University)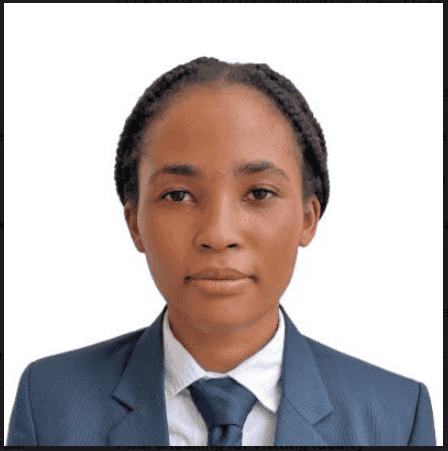 Ms. Prinal Goyal, (Batch 2019-22) has emerged as the winner of the Digital Women Awards organized by 'SheThePeople and Google India' which was held in Gurgaon. Prinal started her company PG Digital Solution when she was in 2nd year at SCMS. It is an advertising and marketing company (PG Digital Solution) which provides services to startups and small businesses.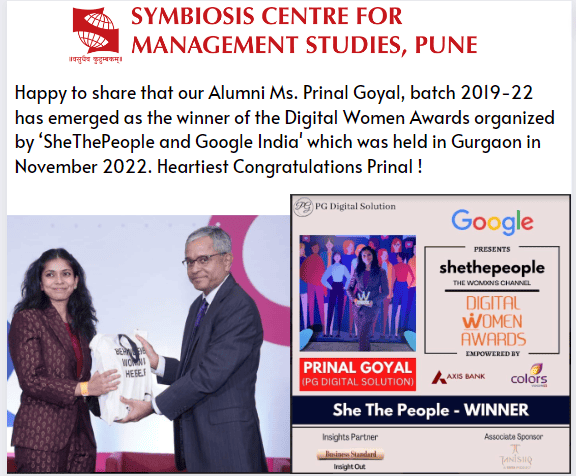 Mr.Rahbar Ansari (Batch 2004-07)contested for the provincial elections held in Nepal on 20 Nov 2022. He won the elections and is now a Member of Parliament in the Provincial Assembly of Nepal.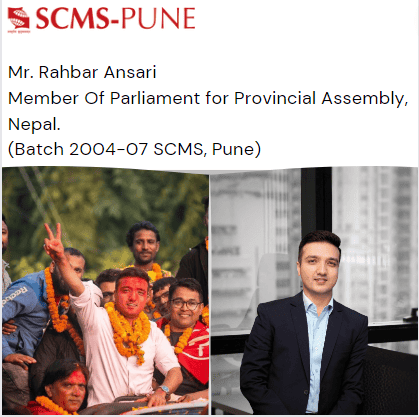 Aditya Khadelwal from Batch 2018-21 was featured in Republic News Today for his entrepreneurial venture https://republicnewstoday.com/index.php/2022/10/12/cannaking-and-aditya-are-leading-the-way-for-hemp-revolution/Aditya is currently working on his start-up which is one of the first Medicinal Cannabis companies in India. All of their products are vegan-free, cruelty-free, gluten-free, and 100% organic. All the products are made with a blend of 100% ayurvedic blend.
Ms. Ritika Mehta (Batch 2016-19) has been awarded the Women Entrepreneur of the Year Award-2022 by the Indian Achiever's Forum. Ms. Ritika started her journey with Instor India in 2020. Instor, India's largest manufacturer and exporter of retail store fixtures and industrial solutions. Under her able leadership, the company has doubled retail customers, entered new international markets, and partnered with various global brands. Her customer-centric and innovation-focused approach has propelled Instor's position as India's largest manufacturer & exporter of retail store fixtures, industrial solutions & warehousing products.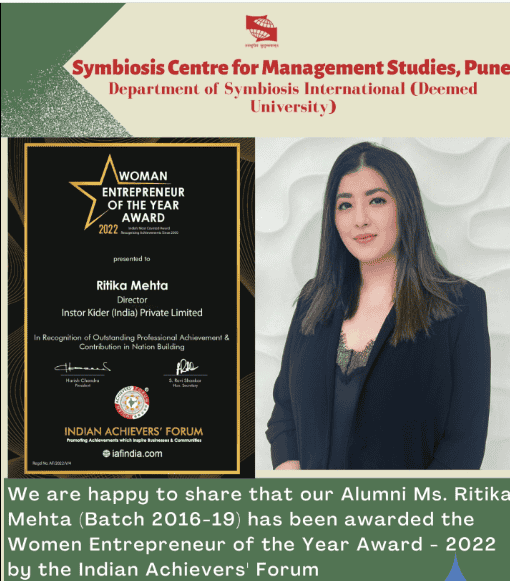 Devansh Shah (Batch 2017-20) has been appointed as the Track Chair for Future of Work: Industry 4.0, Innovation & 21st Century Skills under the Y20 summit. As India has taken over the G20 Presidency, for the next year, he will be chairing the committee and facilitating bilateral and multilateral talks between nations and will finally be a part of the team that makes the official Y20 Communique that will be submitted to the G20 Presidency track.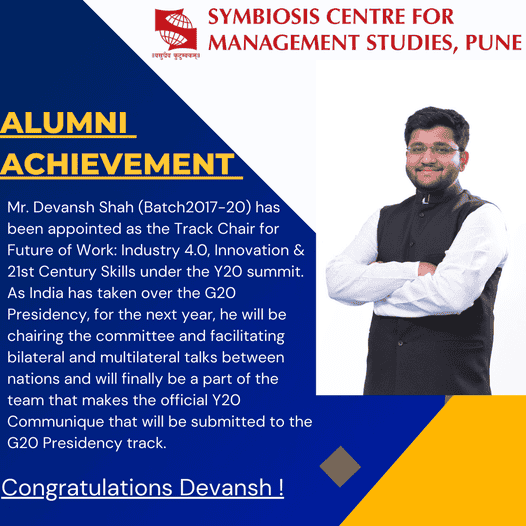 Devansh Shah (Batch2017-20) was honoured on National youth day as being a part of Yound India Foundation's 25 under 25 list.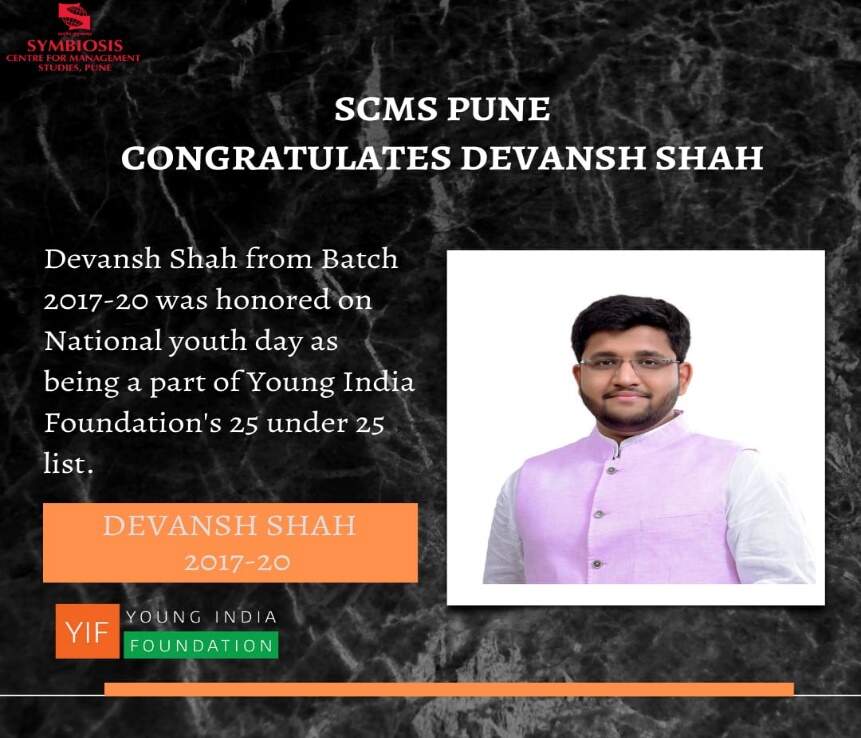 Mr.Rahbar Ansari (Batch 2004-07) an elected Member of Parliament in the Provincial Assembly of Nepal, has been appointed as the State Minister of Industry, Forest and Tourism for the Provincial Government (Madhesh Province)
"Akhil Singhal's new patent published in the Indian Patent Office Journal"
Our Alumni Akhil Singhal's ( Batch 2017-20) new patents have been recently published in the Indian Patent Office Journal.
Patent numbers and titles are as follows:
202011031944 IN-WHEEL LIGHTING SYSTEMS FOR TWO-WHEELER VEHICLES
202011031945 COMPUTER KEYBOARD AND METHOD OF OPERATION
202011031946 SYSTEMS FOR EXTINGUISHING FIRES ORIGINATING FROM ENGINE BLOCK OF VEHICLES
---
Happy to share the achievement of our alumna Pawani Khandelwal of Batch 2014-17 in area of Social Entrepreneurship:
Pawani Khandelwal's social enterprise Aatm Nirbhar equips women in small towns with one basic skill that opens up a multitude of avenues for them – riding two-wheelers.
https://timesofindia.indiatimes.com/city/agra/agra-ups-bullet-girl-on-target-to-make-women-mobile/articleshow/68328763.cms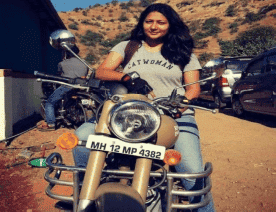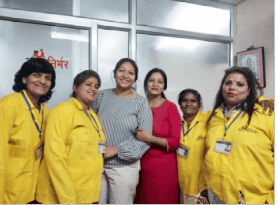 Happy to share that our alumna Ms. Aditi Rakesh of Batch 2015-18 is a part of a government recognized start-up, Ekaa Hygiene And Well-Being LLP. The firm manufactures Organic Sanitary Pads for Women under the brand name 'Confidere' and offers a high-quality product at low costs. This was the outcome of the SCOPUS research paper that Ms. Aditi wrote while she was pursuing BBA at SCMS Pune.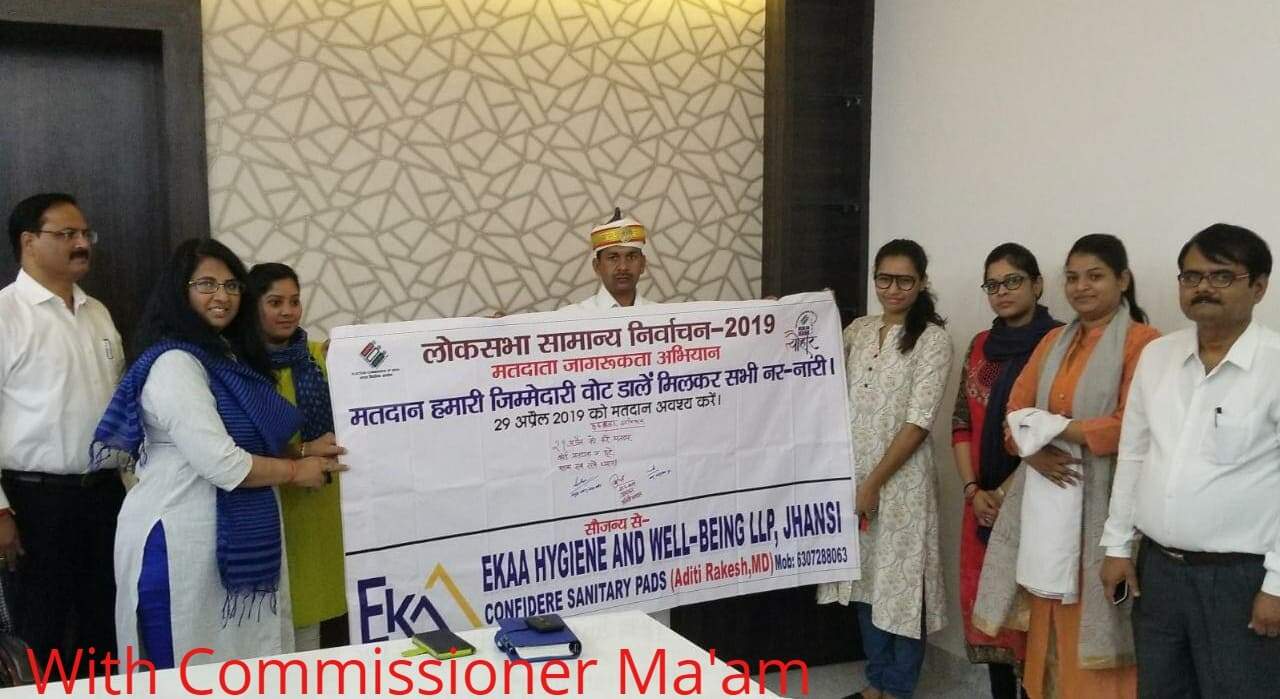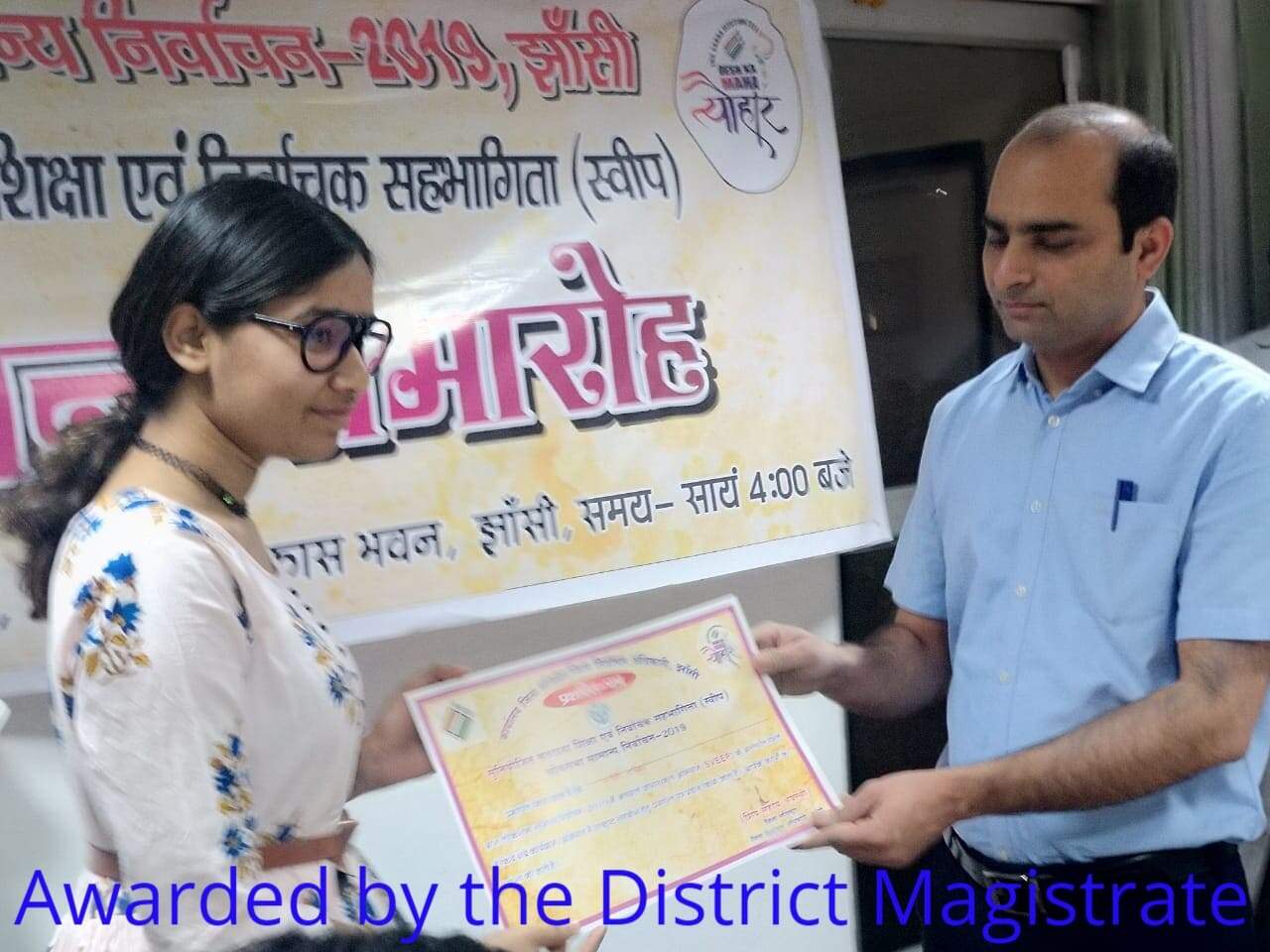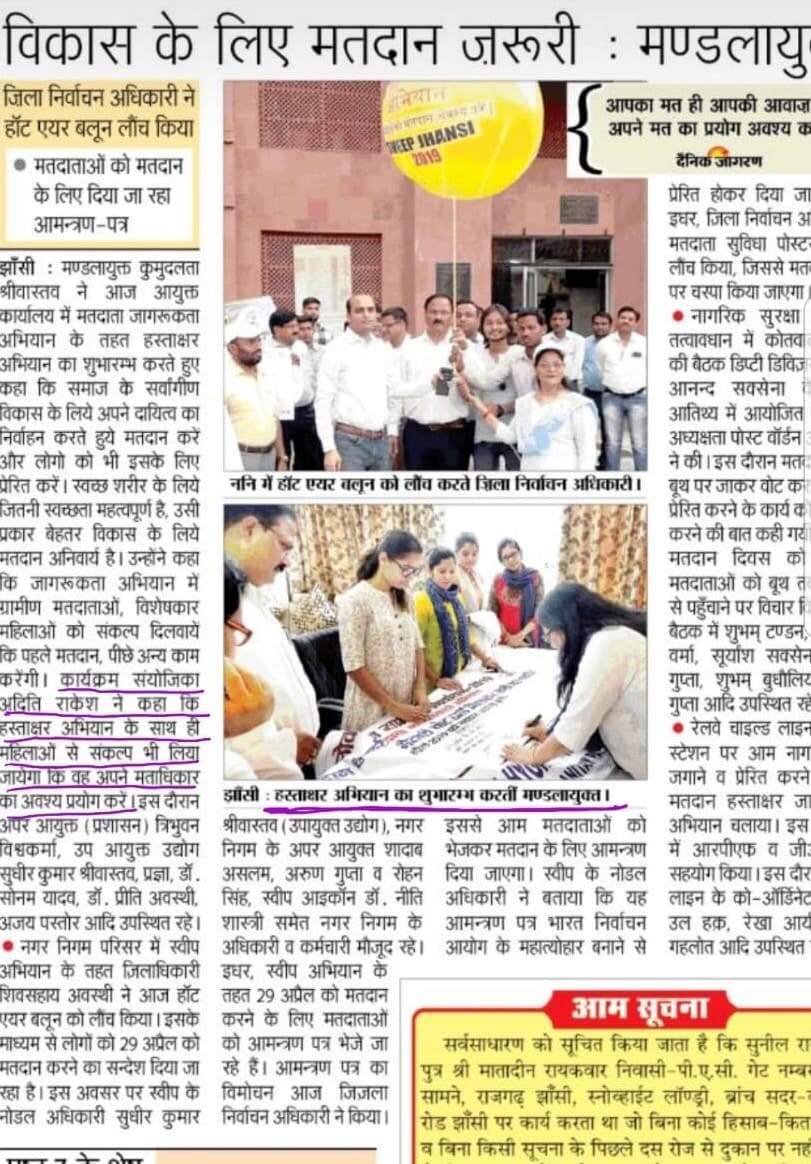 We are happy to share that Ms Simran Ajwani, (Batch 2015-18) has received an admit from ESCP for their flagship course, Masters in Management, with 100% merit scholarship worth 20,700 euros in Fall 2019. ESCP is ranked 5th in the world according to Financial Times ranking. They have 6 campuses- London, Berlin, Paris, Turin, Warsaw and Madrid- and Simran has got the opportunity to study in any of them every semester.
We are happy to share that our alumni Siddhant Mehta (Batch 2015-18) participated in the Paani Foundation program on 1st May at Taluka : Indapur, Village : lamjewadi. Paani Foundation is a not-for-profit company set up in 2016 by the team of the TV series Satyamev Jayate to fight drought in rural Maharashtra​.
We are happy to share that our alumni Armeet Narang (Batch 2013-16) is currently a Chief Minister Fellow under​ the "Chief Minister Fellowship program" ​
"Mr. Harinder Singh Pelia (Batch 2008-11) has been appointed as Marketing Head of Diesel India.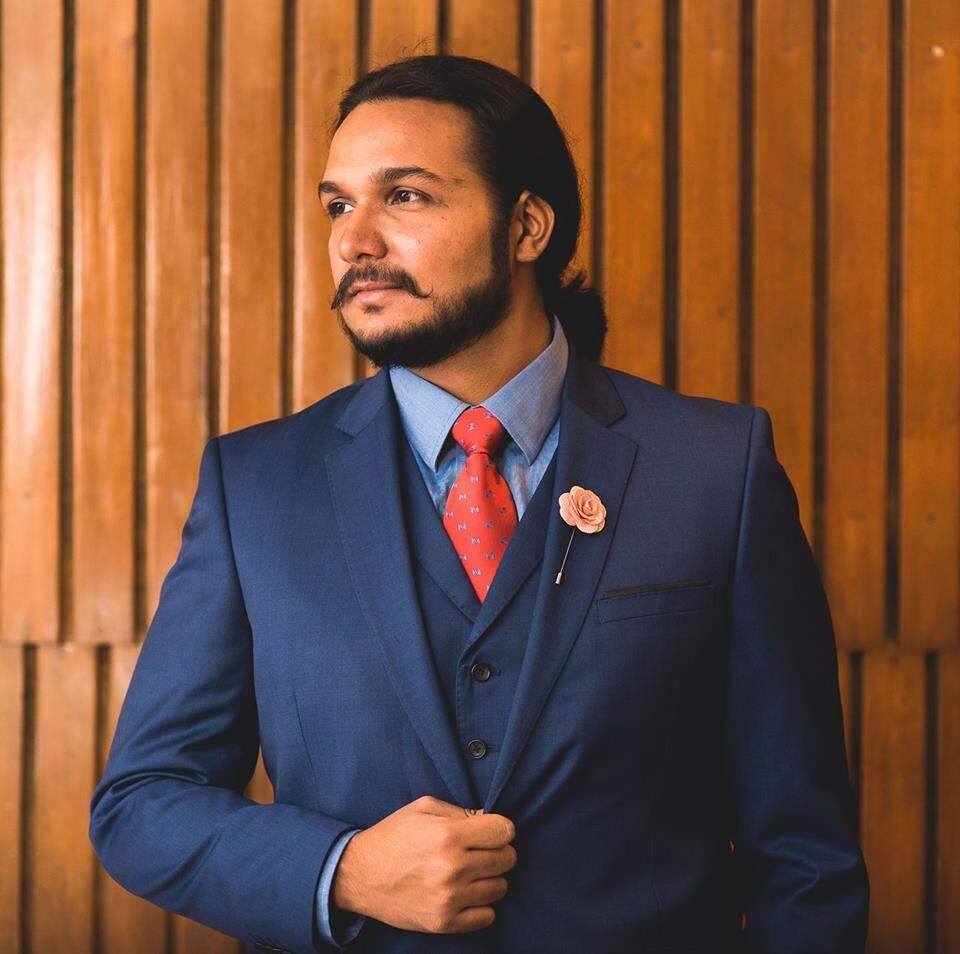 We are very happy to share with you that SCMS alumni Divij Shah participated in 7th Asian Para Cycling Championship in Naypyitaw, Myanmar and secured a Silver medal again for India. The news has been featured in :
https://www.hindustantimes.com/…/story-dgSBNwyPmLALZLdjro8u…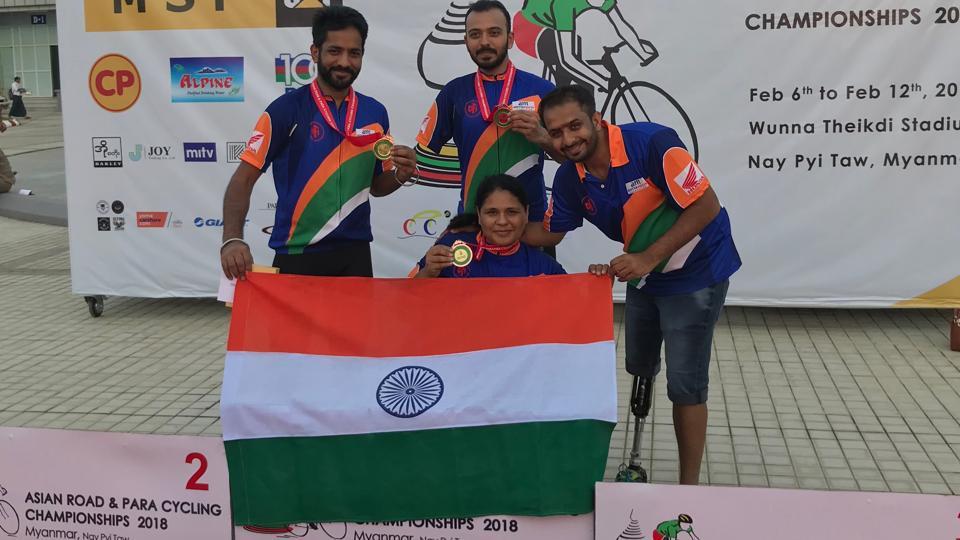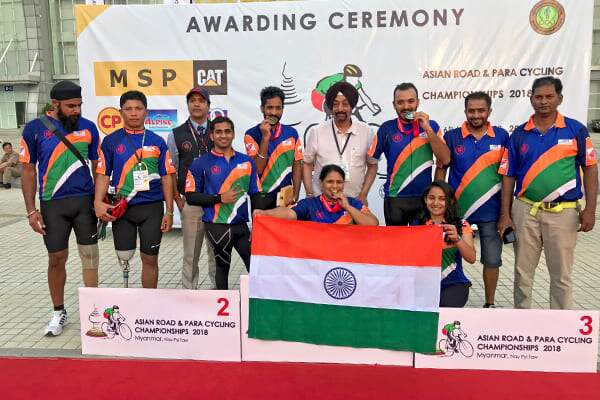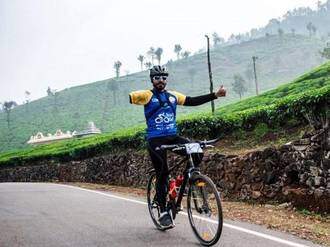 SCMS Alumni, Ms. Hanisha Lalwani received "Dave Robinson" award for 'Outstanding Young Communicator of the Year' by the Middle East Public Relations Association. Congratulations Hanisha!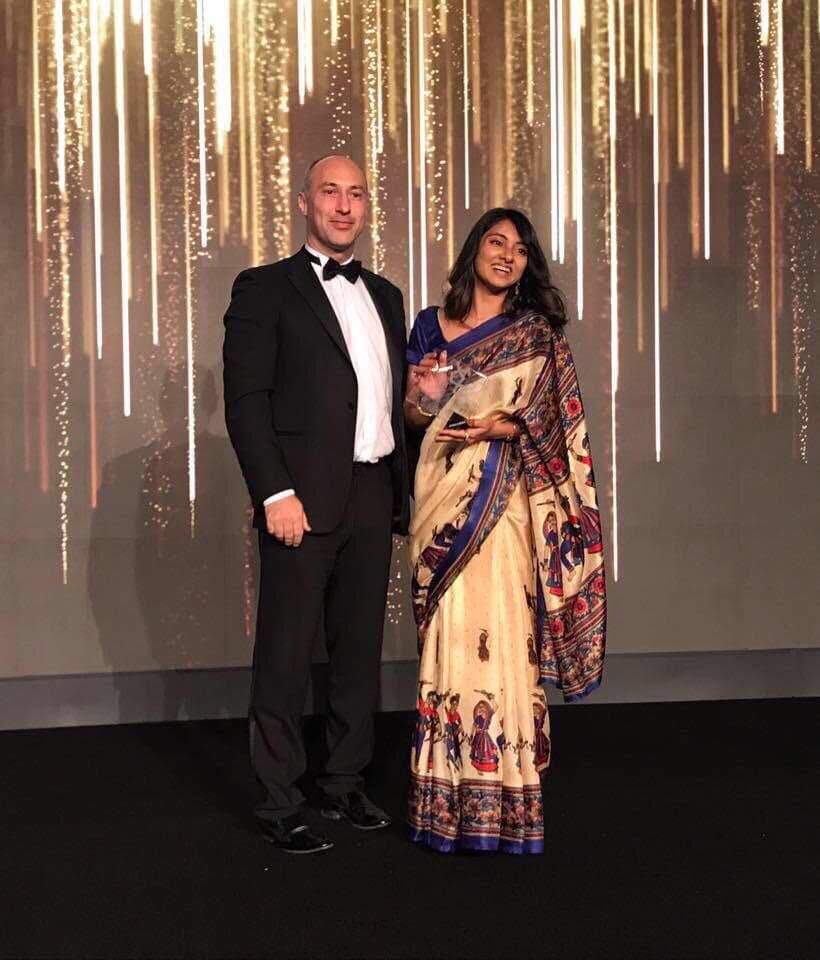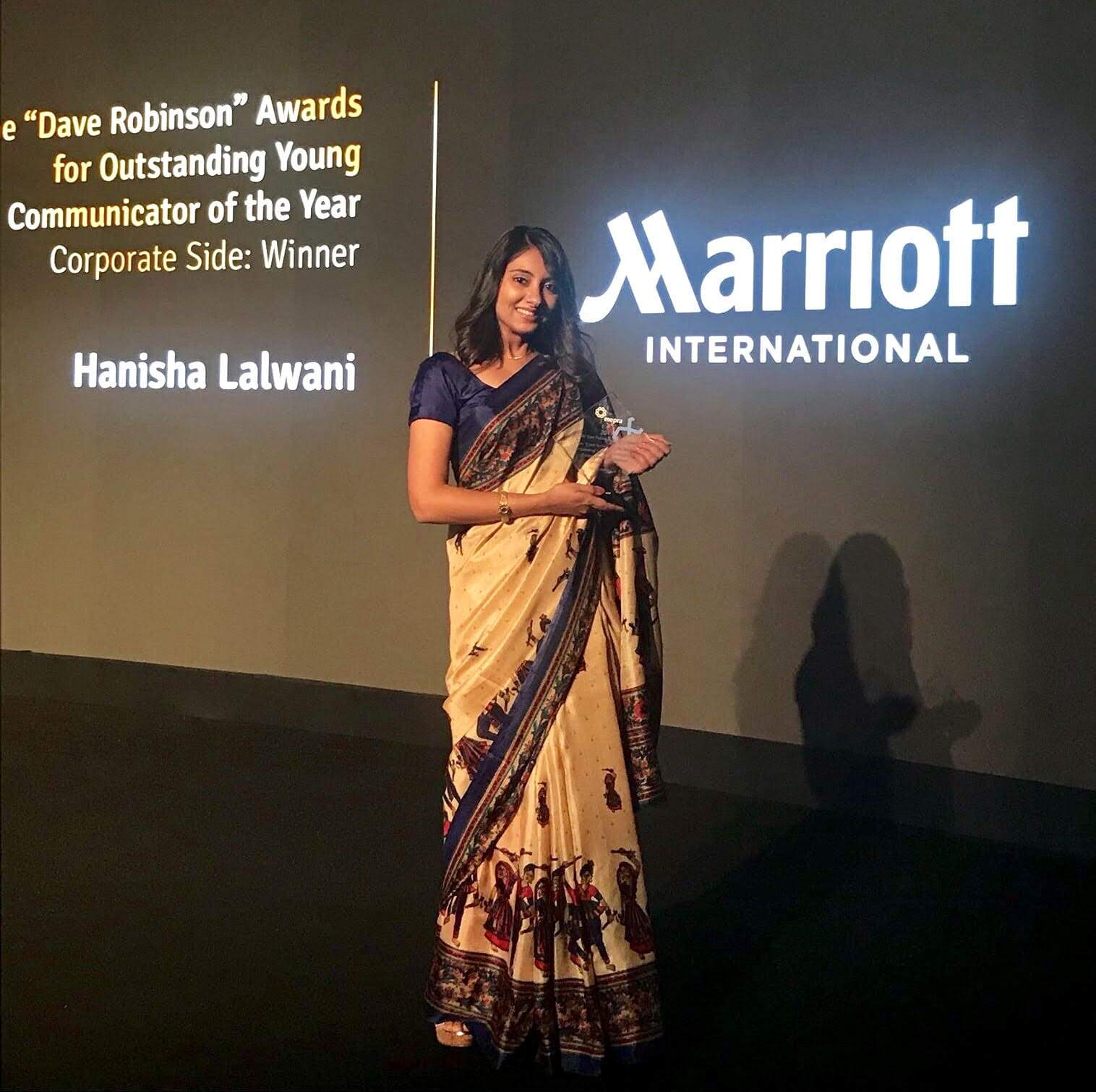 Our alumni Aaditya Kitroo (batch 2005-2008 SCMS UG)​ ​has been chosen as a "​​Champion of Change" by the NITI Aayog and was part of a two day sessions that included dinners, brainstorming sessions and presentations with secretaries of cabinet ministries, cabinet ministers and the Prime Minister of India. ​ ​The only individual from Jammu & Kashmir, Kitroo presented various initiatives that the government could undertake to revive, sustain and improve the handloom sector across the country.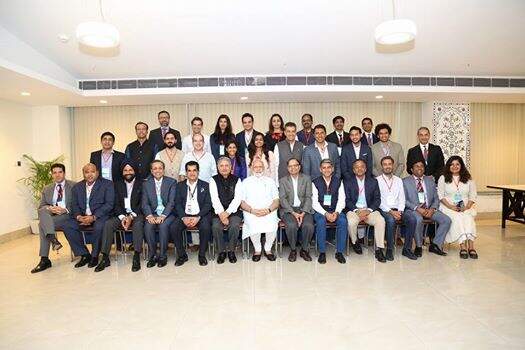 Mr Abhimanyu Asija
SCMS Alumni Mr Abhimanyu Asija ( 2004-07 batch) won the Emerging Company - Young Entrepreneur Award on 8th Sep at the World Non Ferrous Metal Award function which had applicants from the entire metal industry from all over India, Middle east and some from Europe. They were competing with much bigger companies with turnovers 5 to 10 times higher and some listed companies as well. Mr Abhimanyu Asija has expressed his gratitude to SCMS, Pune for developing the right attitude and management skills. Congratulations Mr Abhimanyu Asija!!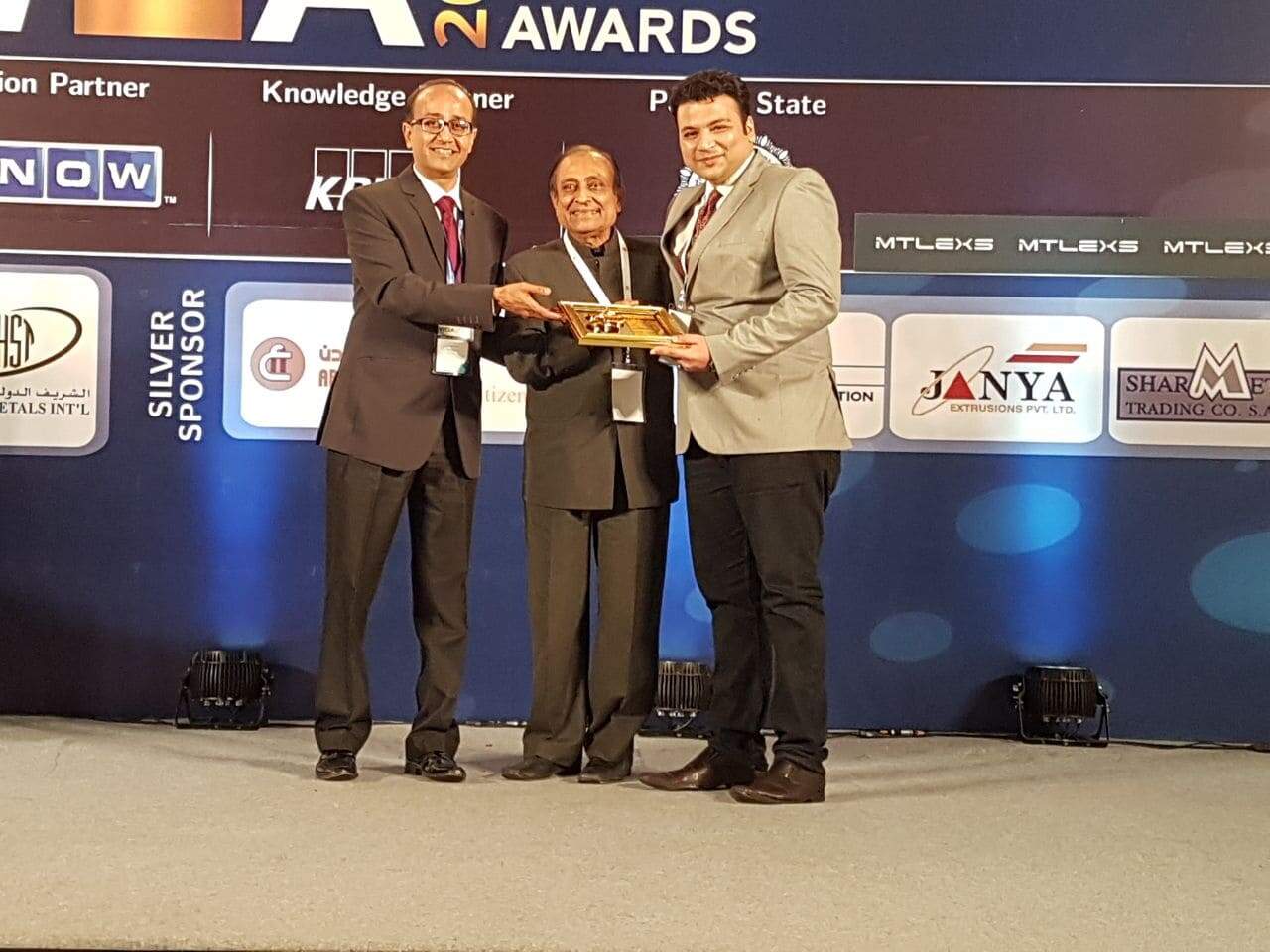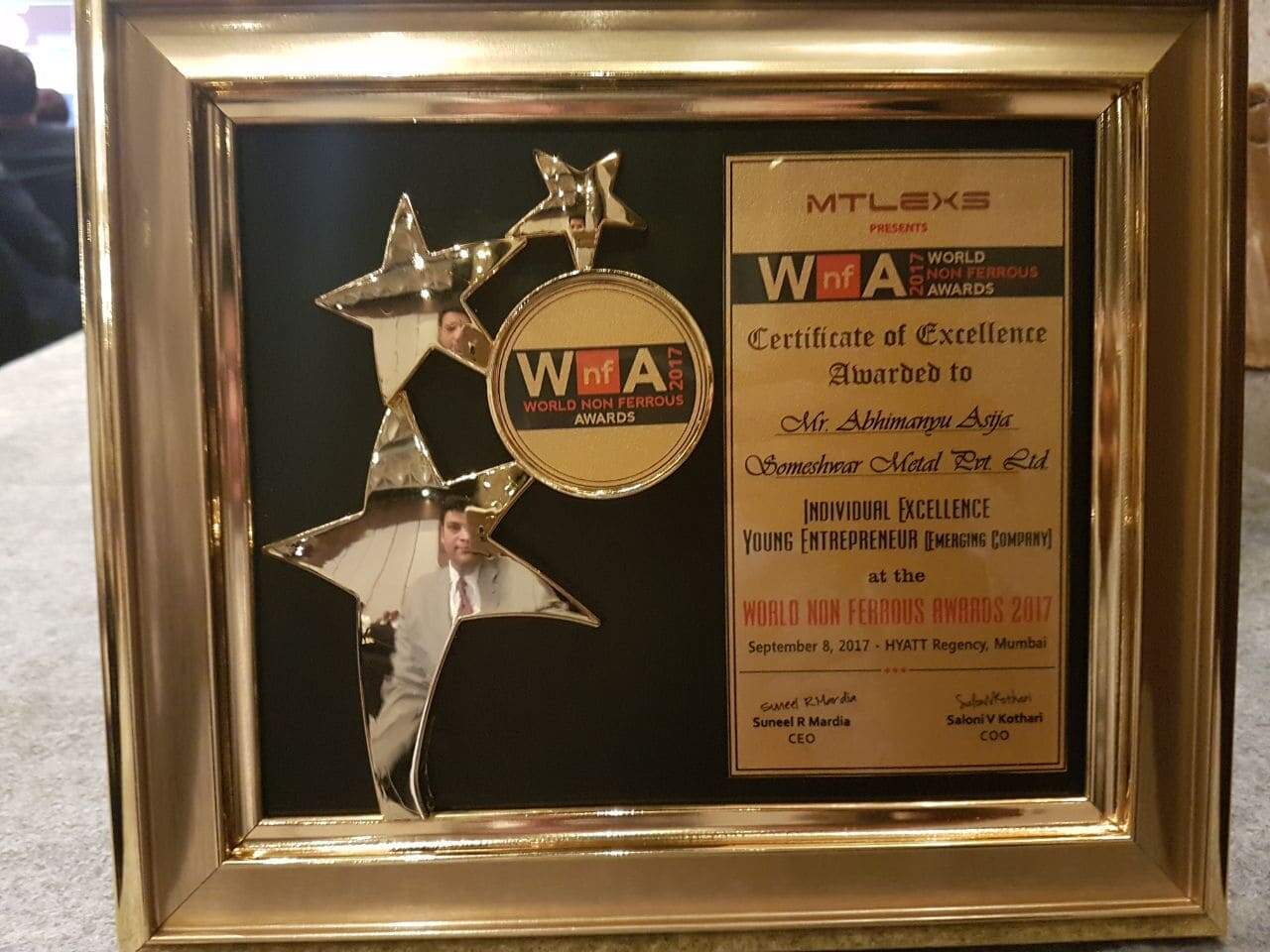 Our Alumni -Muzammil Hussain ( Batch 2005-08) recently gave a Tedx talk on "Lessons on cultural restoration in war torn countries​". It's a truly inspiring talk and we at SCMS are extremely proud of him. Below is the link for his inspiring talk ​-
Satyam Khandelwal When an alumni outshines its aura in the outside world its a proud Moment for Alma Matar. Satyam Khandelwal has been awarded title of "Emerging Education Icon of India" by Aap Ki Awaz Press Media Mumbai for the entrepreneurs working in Tier - 2/3 towns. Heartiest Congratulations!!!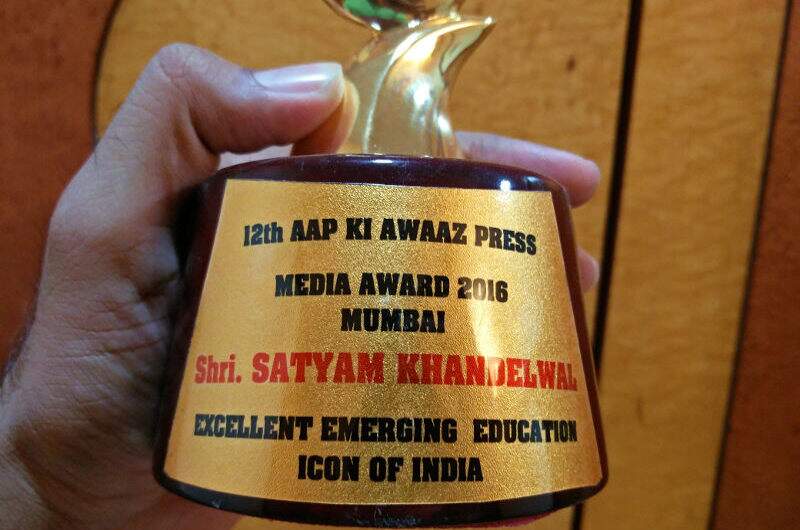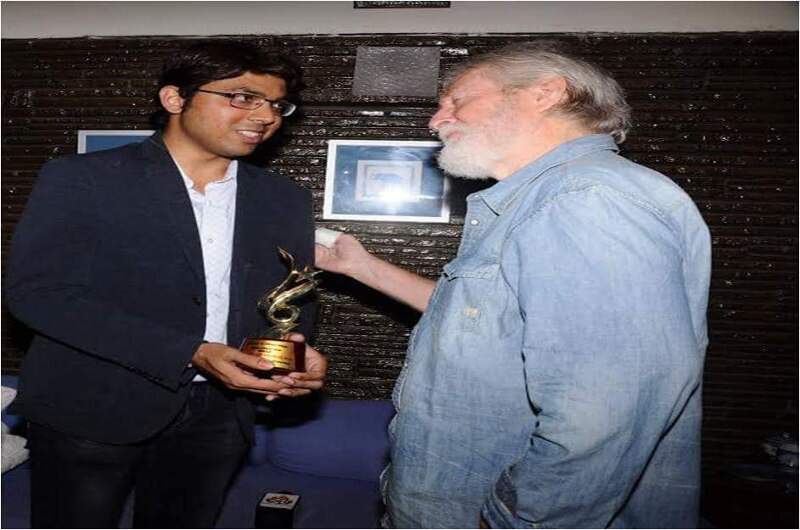 Divij Shah
Our Alumni Divij Shah of the 2010-13 batch has won a Silver Medal in the Asian Para Cycling Championship in Bahrain on the 20th of Feb 2017. Heartiest Congratulations!!!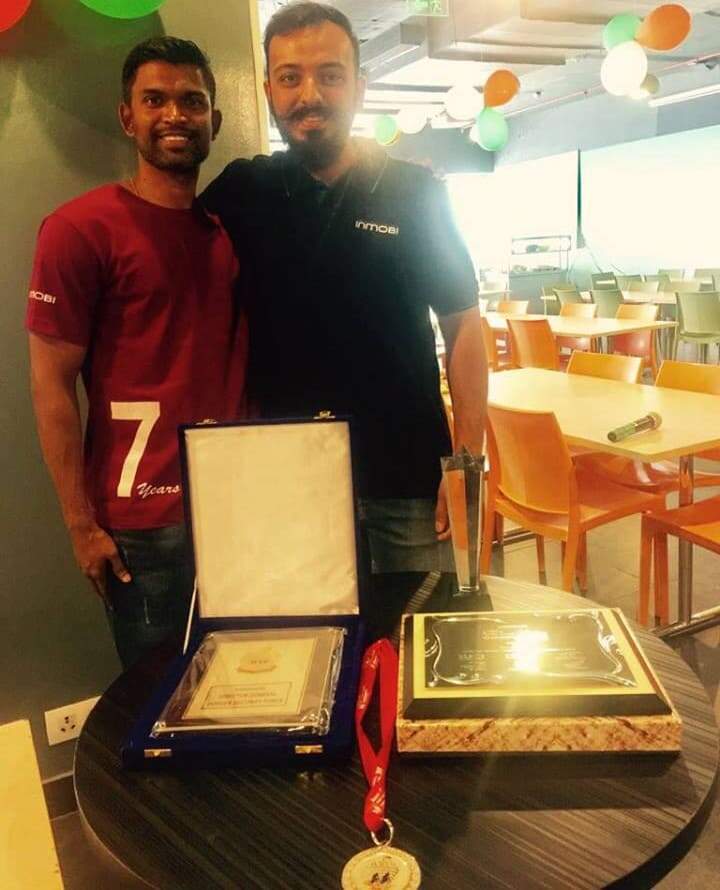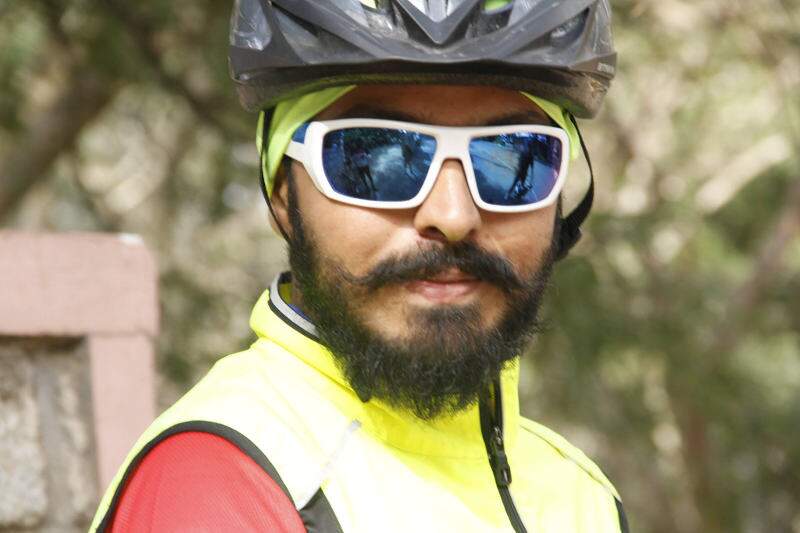 Alumni News
Mr. Mayur Matang, Zonal Leader - West India, Marketing & Recruitment, Gandhi Fellowship. Quote from the letter received

"It is indeed your Institutes' effort that has been grooming students to pursue excellence. We laud your efforts in supporting us get such wonderful students to join Gandhi Fellowship."
This is with respect to our two students (SCMS Batch 2008-2011) and the alumni of Piramal Foundation and Gandhi Fellowship - Aditi Chaterjee and Harsha Ramchandani, who have got their admits to Oxford (MBA) and New York University resp.
Gandhi Fellowship is a decadal program, where fellows work for two years, and for the rest of 8 years they receive Career management services which helps the alumni do start-ups, find mentors, join top-notch institutes like Oxford, Harvard, NYU, etc.
Also, the excellent work that these two students did in their two years of Gandhi Fellowship speaks for itself, when they both got featured on NDTV on their project to reduce drop-outs in Mumbai government schools.
Illustrious Alumni: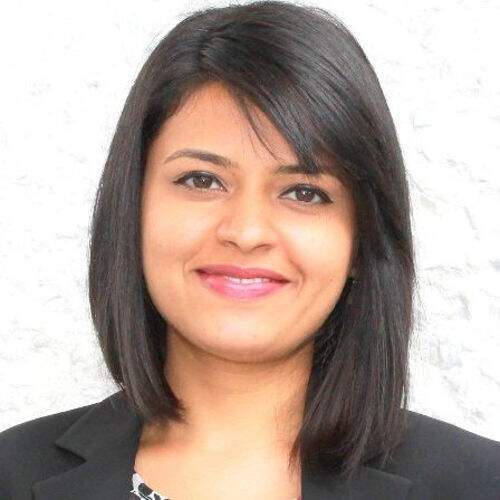 Nishita Karad 2009-12

Associate at PwC UK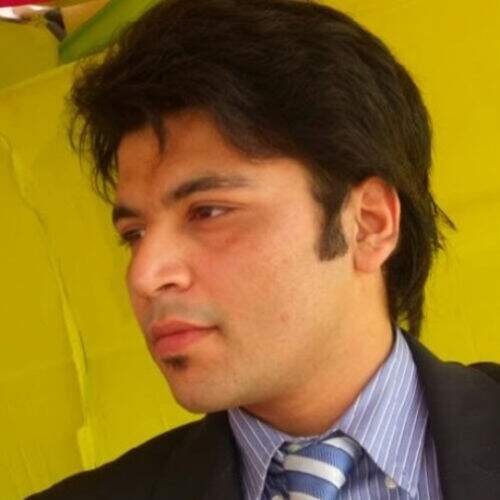 Abhimanyu Asija 2004-07

CEO- Sommet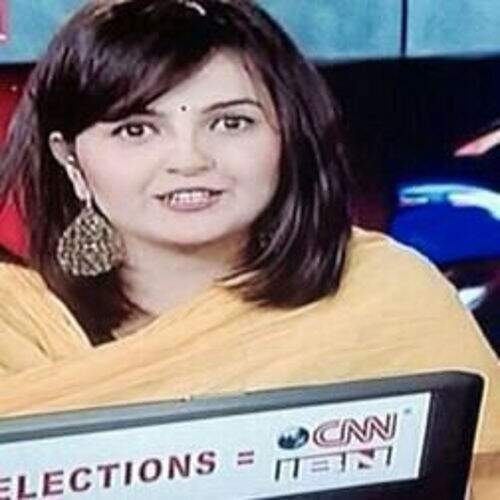 Neha Poonia 2008-11

Anchor/ Assistant Editor at CNN-IBN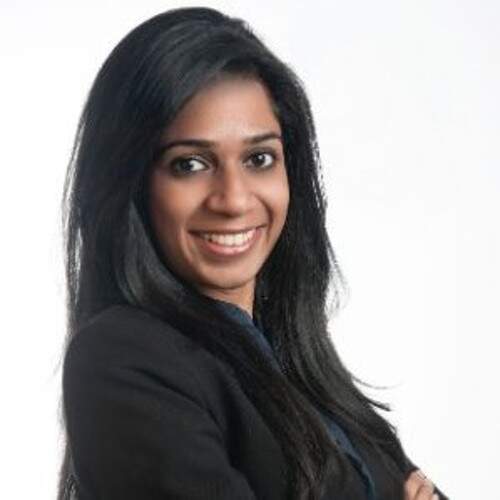 Melanie Noronha 2005-08

Editor, Thought Leadership at The Economist Intelligence Unit (EIU)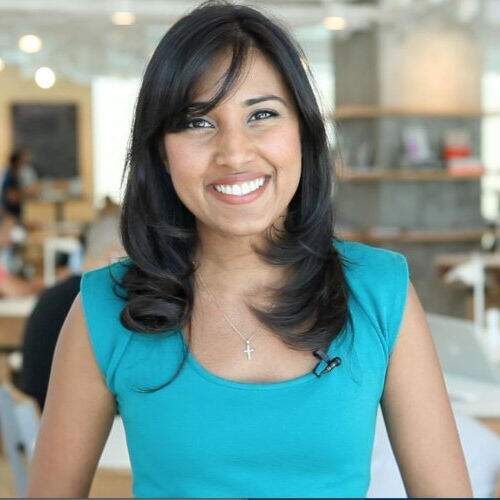 Sandra Mergulhao 2004-07

Associate Producer at Bloomberg TV Canada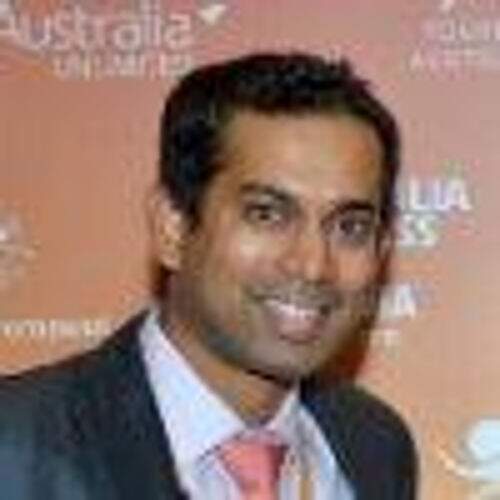 Kanishk Kumar 2005-08

Business Development Manager, Australian Trade Commission
Yudhishtir Rana 2004-07

Vice President - Digital Marketing, Acquisitions and Content, Citi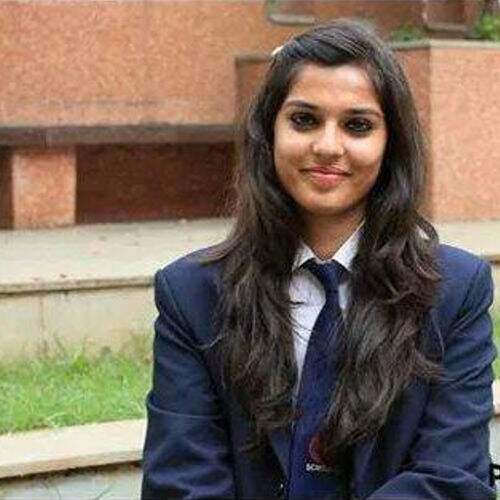 Vrinda Bector 2011-14

Analyst - People & Organisation, EY LLP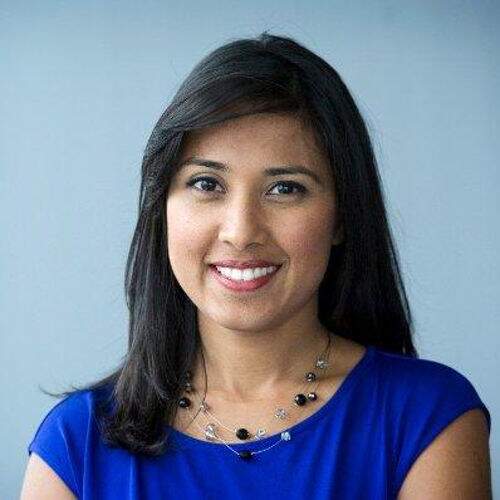 Sandra 2004-07

Associate Producer at Bloomberg TV Canada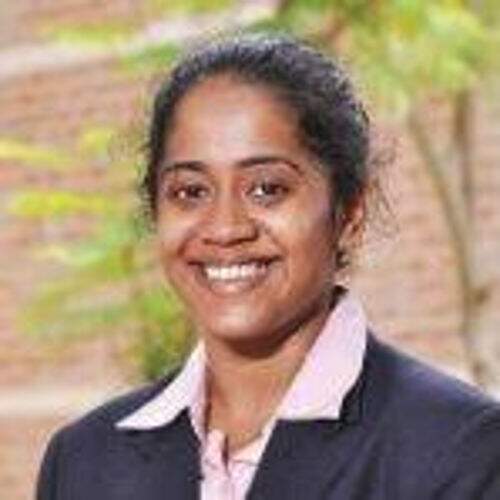 Aditi Utpat 2004-07

Account Strategist, Google India Pvt Ltd., Gurgaon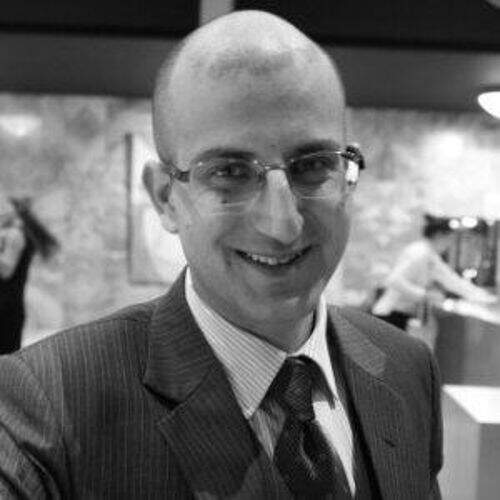 Aaditya Kitroo 2005-08

Managing Director at Jos&fine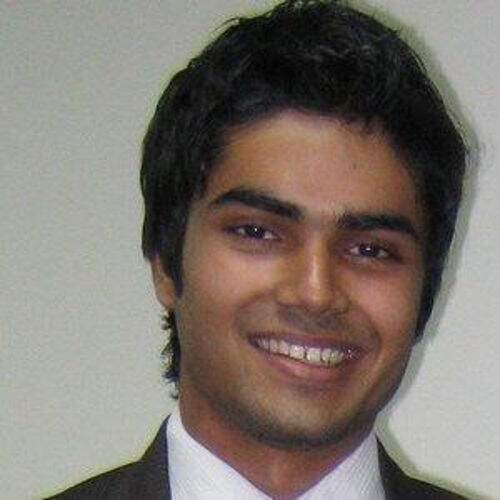 Gantavya Bajpai 2005-08

Senior Research Analyst at McKinsey & Company