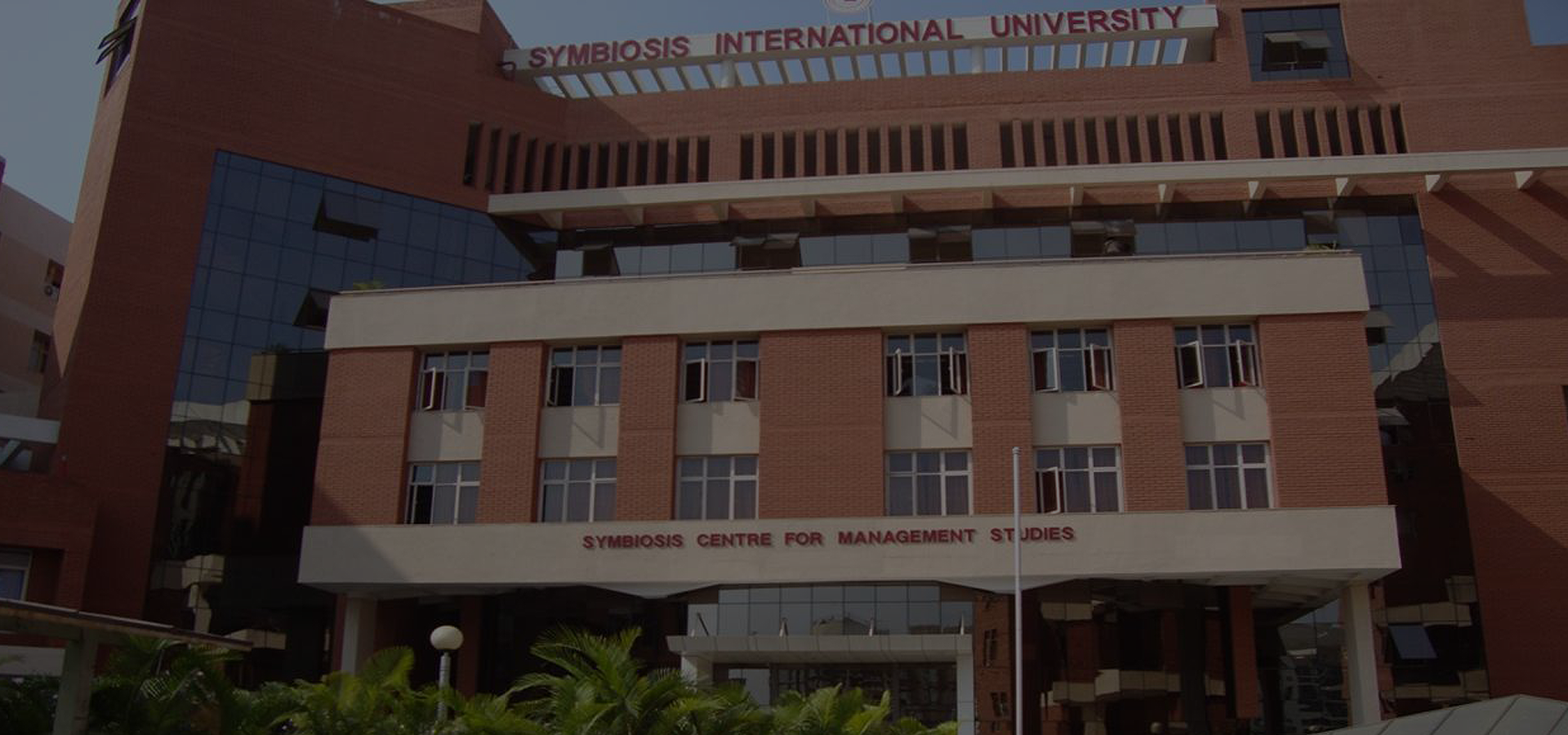 Admisssion Process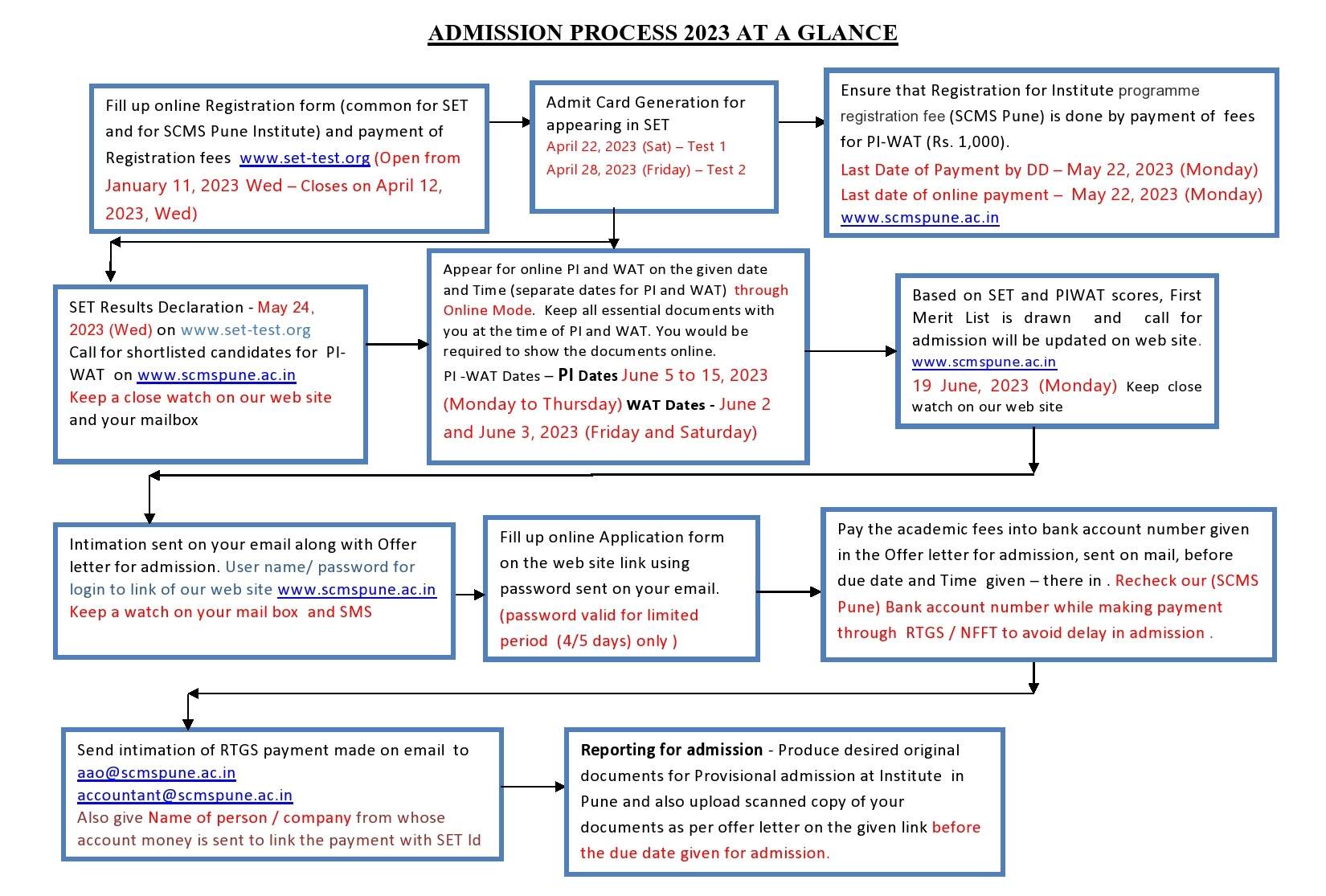 ADMISSION PROCESS 2023 AT A GLANCE
SCMS Pune is one of the top-ranked colleges in Pune. We have been constantly involved in various activities that have helped students on their academic journey.
Here are some of the benefits of Pursuing BBA from SCMS Pune:
1. Availability of a diverse range of job opportunities across various industries.
2. A span professional network.
3. Initiates skill development like communication, management, decision-making, critical thinking, and problem-solving.
4. Throws opens doors for various entrepreneurial opportunities.
5. Provides a solid foundation for career advancement, and many top-level management positions require a BBA degree.
Admission Process and Eligibility:
Below you will find information about Symbiosis BBA fees, Admission process and eligibility.
BBA Eligibility: (Indian Students)
Passed XII or equivalent course in any discipline from any recognized Board / Council / University with minimum 50% marks for general (open) category and 45% marks for students of SC and ST category. Qualifying the Symbiosis Entrance Test (SET), Personal interview & Writing Ability Test of our centre. Indian students will be admitted on the basis of the merit list drawn out of the results of the selection process through SET and PIWAT (SET score 50% and PIWAT 50%)
Admissions:
Register by filling up the Registration form (common for SET and for SCMS Pune Institute) followed by payment of Registration fees at www.set-test.org (Open from January 11, 2023 Wed-Closes on April 12, 2023, Wed).
Admit Card for SET will be generated in Apill 22.2021 (at) - Test 1 April 24 2021 Friday)-Test 2
Ensure that Registration for Institute programme registration fee (SCMS Pune) is done by payment of Symbiosis bba fees for PI-WAT (Rs 1,000)
Last Date of Payment by DD-May 22, 2023 (Monday) Last date of online payment-May 22, 2023 (Monday) www.scmspune.ac.in
SET Results will be declared on May 24, 2023 (Wed) on www.set-test.org. Call for shortlisted candidates for PI- WAT on www.scmspune.ac.in Keep a close watch on our web site and your mailbox
Appear for online Pl and WAT on the given date and Time (separate dates for PS and WAT) through Online Mode. Keep all essential documents with you at the time of Pl and WAT. You would be required to show the documents online. PI-WAT Dates- PI Dates June 5 to 15, 2023 (Monday to Thursday) WAT Dates- June 2 and June 3, 2023 (Friday and Saturday)
Based on SET and PIWAT scores, First Merit List is drawn. and call for admission will be updated on web site www.comune.ac.in 19 June, 2023 (Monday) Keep do watch on our web site
Intimation sent on your email along with Offer letter for admission. User name/password for login to link of our web site www.scmspune.ac.in Keep a watch on your mail box and SMS
Fill up online Application form on the web site link using password sent on your email. (password valid for limited period (4/5 days) only)
Pay the academic fees into bank account number given in the Offer letter for admission, sent on mail, before due date and Time given-there in Recheck our (SCMS Pune) Bank account number while making payment through RTGS/NFFT to avoid delay in admission.
Send intimation of RTGS payment made on email to aao@scmspune.ac.in accountant@scmspune.ac.in
Also give Name of person/company from whose account money is sent to link the payment with SET id
Reporting for admission Produce desired original documents for Provisional admission at Institute in Pune and also upload scanned copy of your documents as per offer letter on the given link before the due date given for admission.
Course Vision:
Our main goal at SCMS is to develop individuals who can become outstanding leaders and strive to create a significant impact on society.
Since 2004, SCMS has offered a BBA course in Pune and is dedicated to providing quality education, gaining knowledge, and conducting research.