Events By International Cell
Welcome Ceremony of Incoming Exchange Students
International Cell of SCMS, Pune conducted a Welcome ceremony for the​ incoming ​exchange students studying​ at SCMS, Pune with the objective of welcoming them to SCMS and India in Indian tradition and introducing them to our culture here. 13 exchange students from ​France and Portugal and 10 students from the International Cell Core committee were present for the event. Director, Dr. Adya Sharma, Faculty, Prof. Sonica Rautela and Mr. Angelo Dccunha were also present for the event. The event was hosted by the International Representatives, of Student council of SCMS, Pune.
The exchange students were put on tika by the Indian students and offered sweet and rose followed by a presentation by the buddy committee heads about India. The​ ​presentation​ ​included​ ​a​ ​variety​ ​of​ ​relevant​ ​topics. ​ ​Presentation​ ​began​ ​by​ ​speaking​ ​about​ ​India​ ​and its​ ​rich​ ​diversity​ ​in​ ​terms​ ​of​ ​food, ​ ​language, ​ ​physical​ ​appearance, ​ ​geography​ ​and​ ​culture​ ​in general.
This was followed by the Welcome address by Dr Adya Sharma and finally we concluded with Q&A session and mehndi ceremony for the exchange students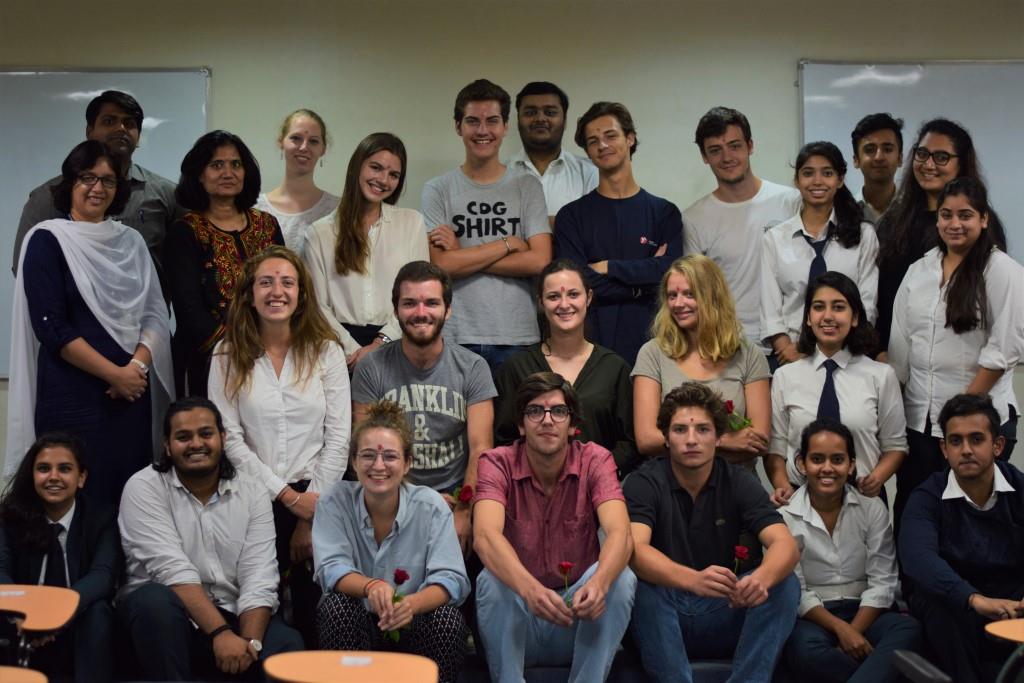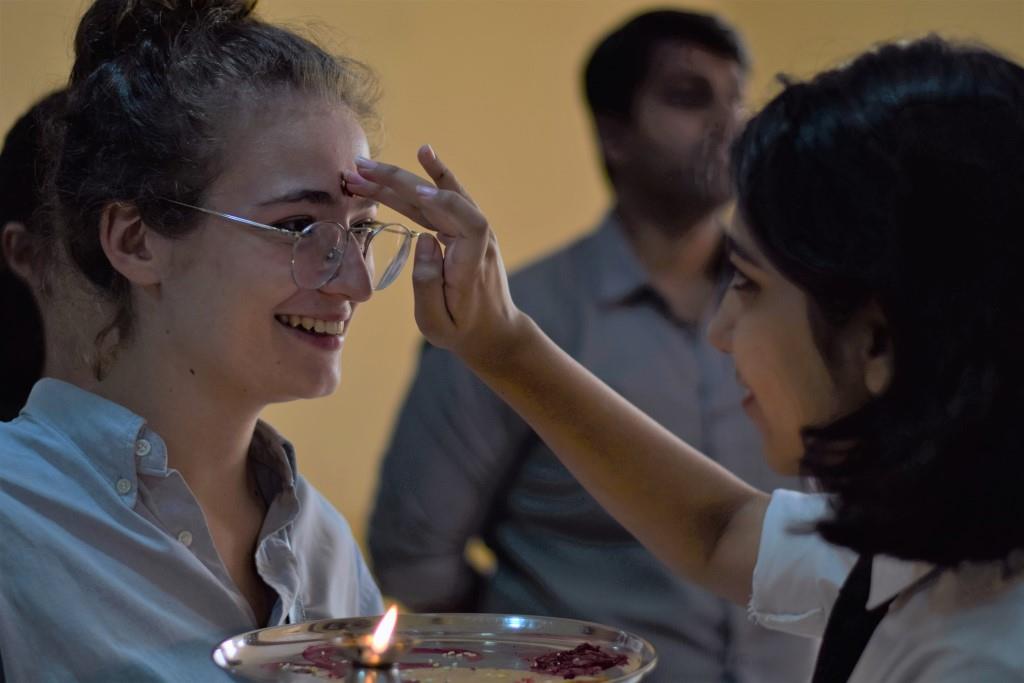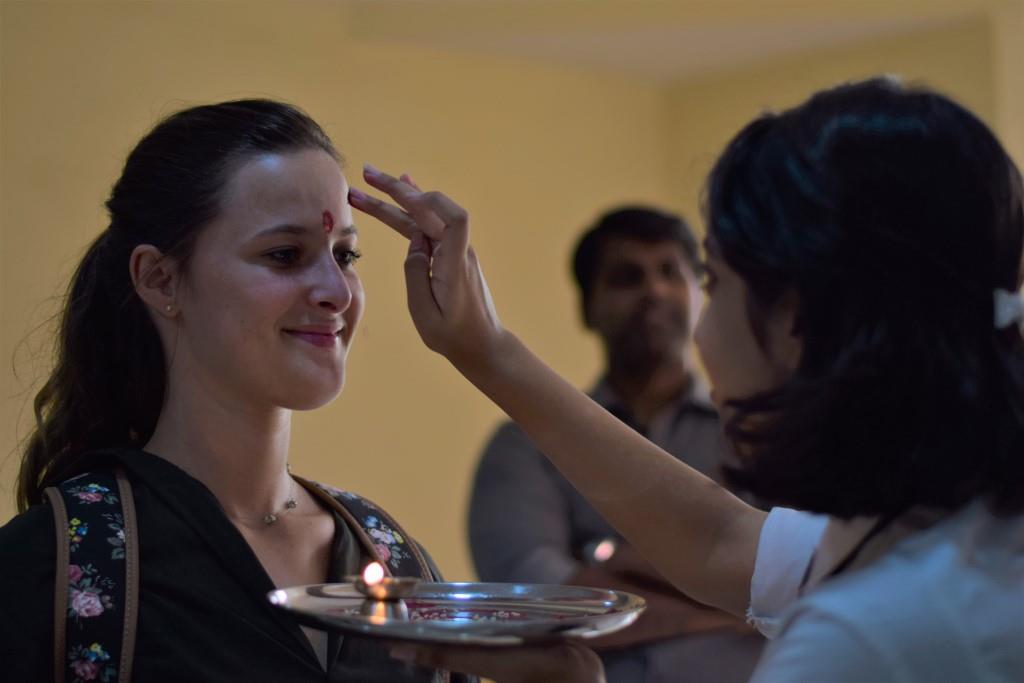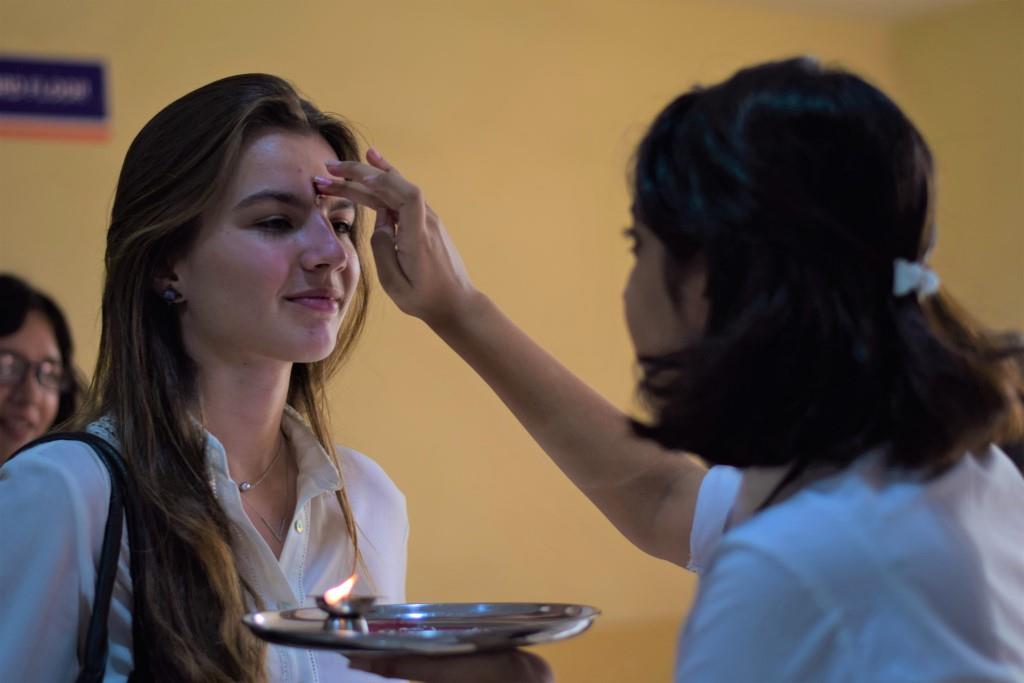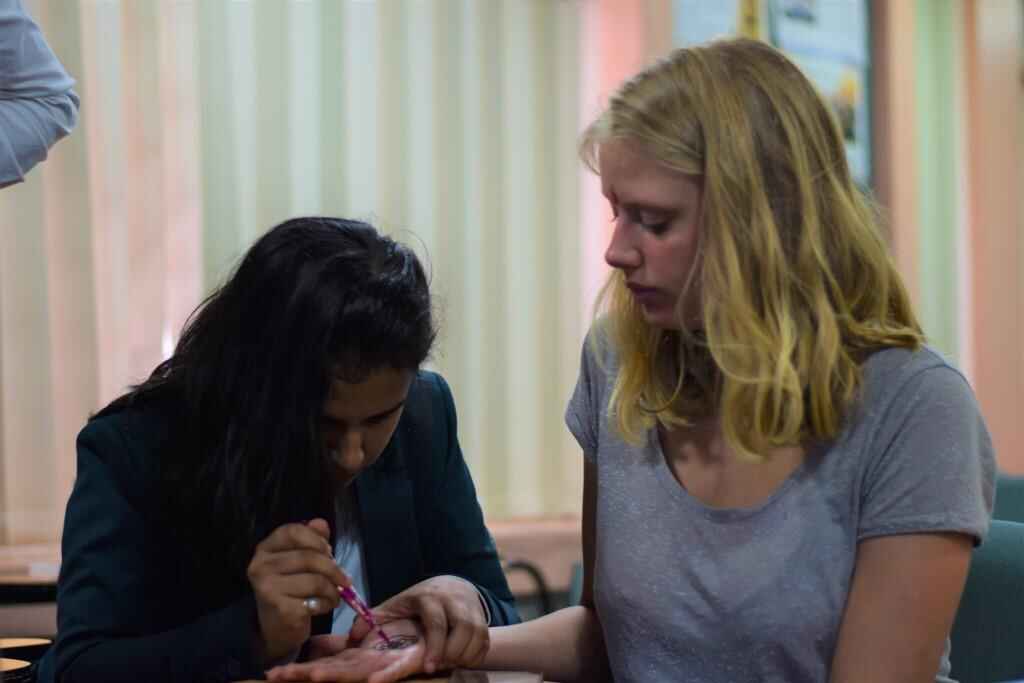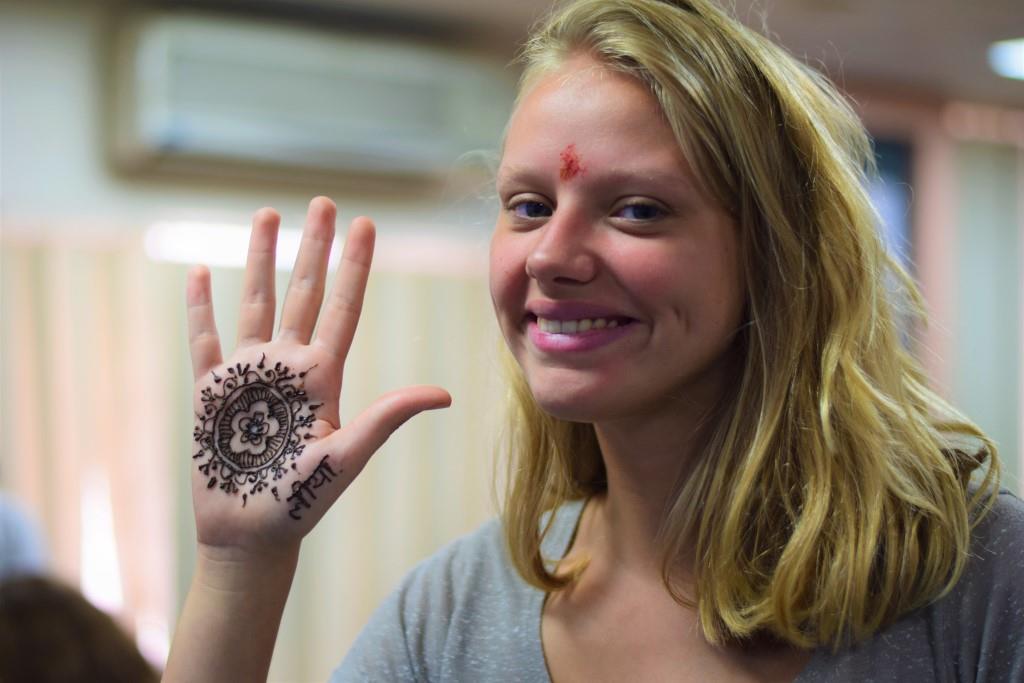 Sarva Dharma Sama Bhav
One of the most awaited and grand event organized by International Cell of SCMS, Sarva dharma Sambhav took place in a majestic manner at Amphitheater, Symbiosis Viman Nagar Campus. The event was based on the motto of Symbiosis International (Deemed University) of "Vasudhaiva Kutumbakam " which means "World is one family". It was an event which shows the care and importance Symbiosis put foreword for its international students and tries to make them familiar with the Indian culture and also presenting the strength of diverse cultures at SCMS campus to the Indian students. Foreign exchange students from Germany, France, Spain and Foreign Nationals from Afghanistan, Israel, Nepal, Russia, Saudi Arabia, South Sudan, Tanzania and UAE along with NRI students participated in this event and performed magnificent dance and cultural walk. The event also included performances from different arts clubs of SCMS, Pune. The event was witnessed by Dr. Adya Sharma, Director SCMS- Pune, Col C V Mohan, Campus Administrator , Viman Nagar, Col Joshi, AO – SCMS-Pune , faculties, staff and students from entire SVC. The event was a huge success with the Amphitheatre going full with the students all cramped up yet excited and on their tip toe waiting for the next performances. The event ended with vote of thanks by Prof. Sonica Rautela, Faculty In charge for International Initiatives SCMS- Pune.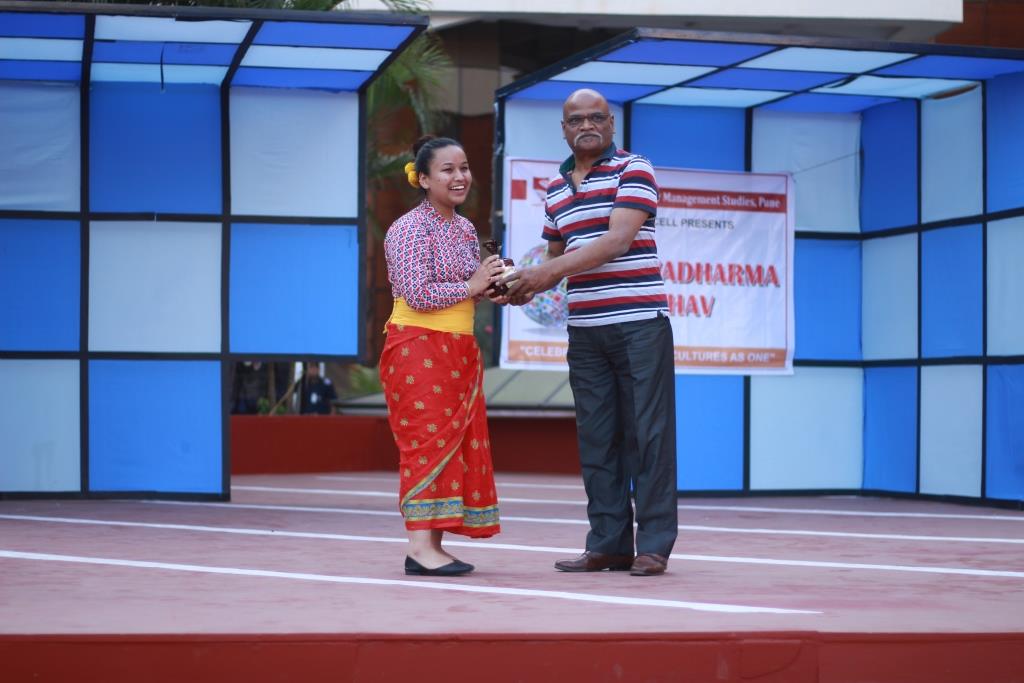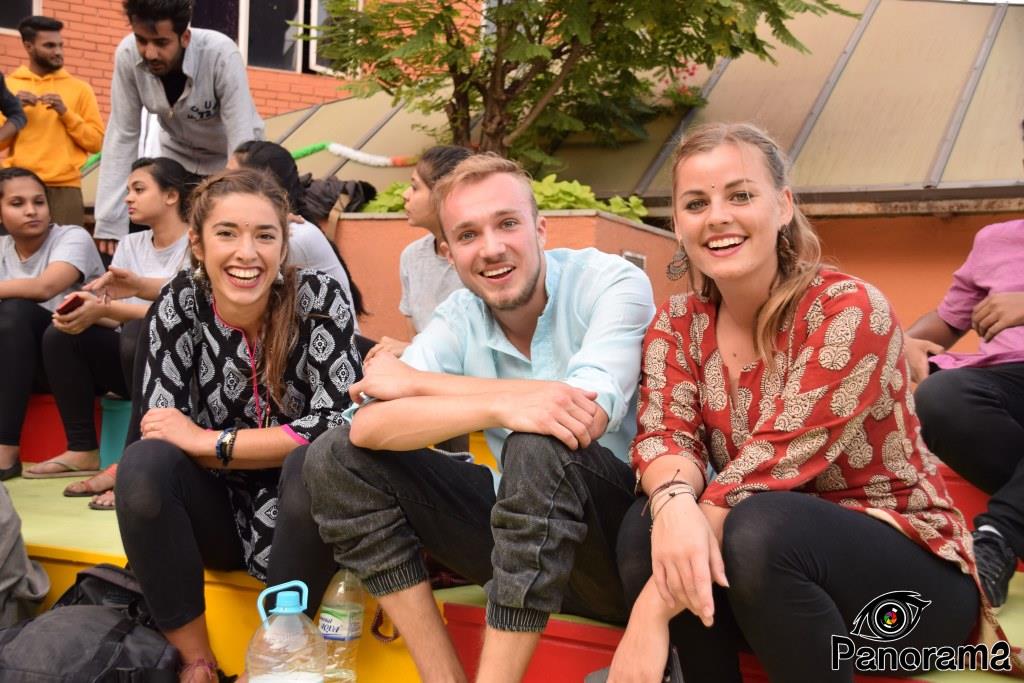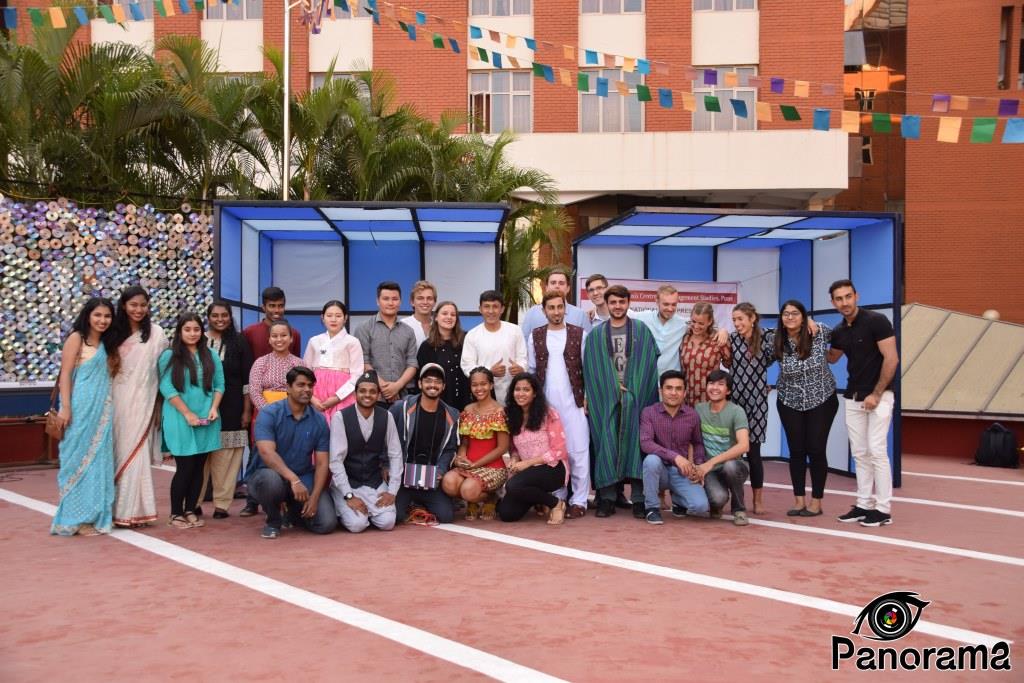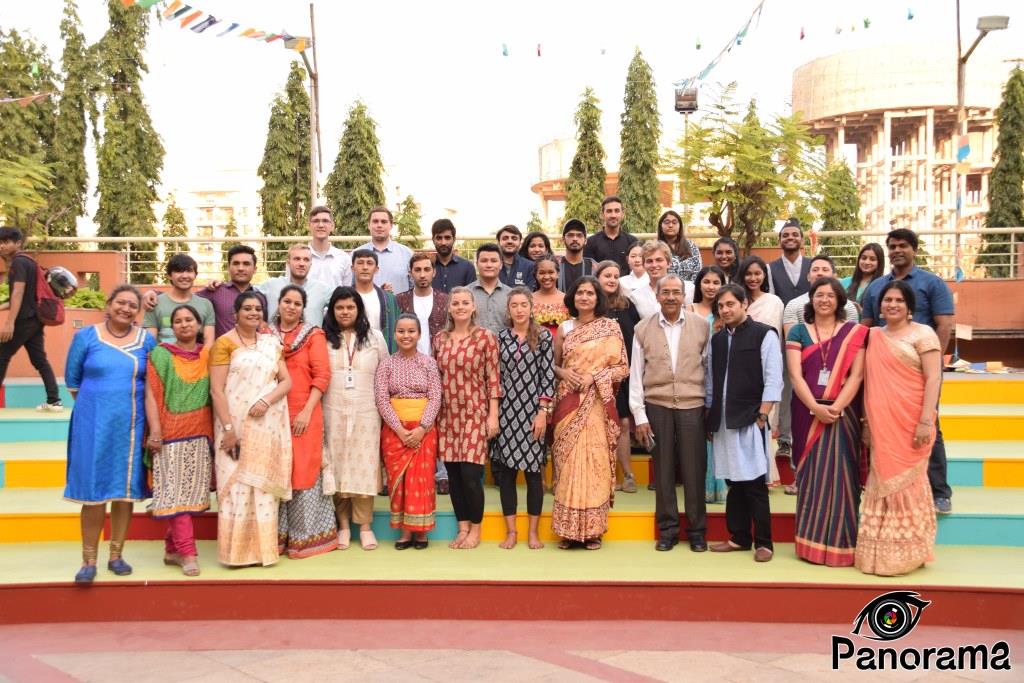 Hindi Saptah
An extravagant unfolding of activities in order to help our international students acclimate to the environment and attain a taste of the rich tradition and culture of India. This particular event solely transpired for the International Committee to communicate and nurture an ever-growing amicable relationship with the International students present in Symbiosis Centre for Management Studies, and what a success it turned out to be! The Hindi Saptah comprised of 4 activities which were carried out over the span of 3 days, they were:
Treasure hunt
Sports
Saree competition
Desi drama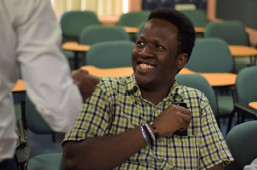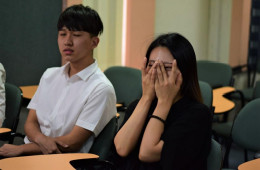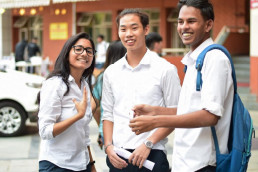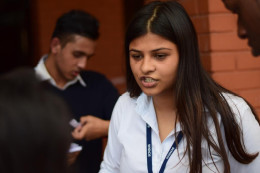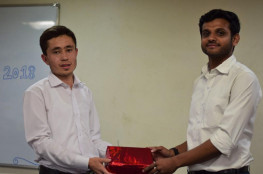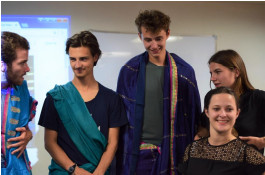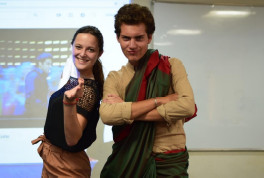 Farewell Ceremony for Incoming Exchange Students
A farewell ceremony was organized to say goodbye to the incoming Exchange students. The session was cheered by the Director Dr. Adya Sharma and she thanked the students for choosing India and Symbiosis. The students also shared their experiences in India and Symbiosis. They were glad that they chose Symbiosis International Universities for their exchange program.