Internships and Career Development Cell
At SCMS Pune, we prioritise experiential learning beyond the classroom and actively promote internships as an integral part of our academic curriculum. Our dedicated Internship and Career Development Cell works tirelessly to secure the best internship opportunities for our students, collaborating with a vast network of reputed organisations. Through practical exposure, our students gain invaluable industry insights, enhance their skills, and become well-prepared for future careers. We are committed to providing unwavering support throughout the internship journey, ensuring that each student's experience is rewarding and contributes to their professional growth.
Our commitment to providing exceptional internship opportunities is evident through our regular collaboration with esteemed companies such as Zomato, BVUR Innovations, Wiggles, GrowthHeads, Vweby, Scarbluu, Krayonz, Eat Confetti and more. Setting a benchmark for internships, around 200+ students have been provided with various internship opportunities across fields like finance, accounting, marketing, HR and more having the chance to earn a stipend of up to 15,000 INR
Company Name

Name of the Candidates

Position

Desi creative group

Siddhant Singh

Digital Marketing Intern

Recruit NXT

Jairaj Bhagat

Marketing Evangelist

Gatik Arora
Yash Verma
Demar Kena
Dibrujission
Saptasmit Saha
Arshia Sahi
Tanya Surana
Vedant Solanki
Tushar Agrawal
K Rasmi Bhukta
HR Intern
Anwesha Gupta
Snehal Ashok Devade
Ishu Burdack
Superskills
Nandini Mittal
Market research Intern
Paras Bhalla
Tradeshala
Mansee Khandelwal
Finance Intern
K Sasi Samhita
Shivas Kapoor
Tisha Bansal
Sweta Anjali Tiwari
Dibrujission
Sarthak Arora
Ansh Khosla
Kushagra Pratap
Riya Chaudhari
Mihir Hathi
Sejal Jain
Yug Bhatia
Sanidhya Jain
Shivansh Arya
Shrey Talal
Vishwaraj Patil
Rajnish Pawar
Skillarena
Astha Chaudhury
Business Development Intern
Dibrujission
Dhruv Rao
Aryan Garg
Mohammed Aayaz
Vinay Bagul
Debannita Paik
Read a story
Tanya Surana
Volunteer
Archita Jain
Ananya Chhabra
Suhani Priya
Harshita Kakar
Syed Hasan Abbas
Anwesha Gupta
Harsh Vardhan Cherukuri
Apeksha Gupta Gupta
Hamzah Zahid Kalolwala
Triparna Barthakur
Raghav Nijhawan
Kanak Bansal
Tanvi Sharma
Santosh Viswanath
Anjuli Singh
Ishita Agrawal
Harshita Soni
Ithi Thingalaya
Vaishnavi Sanjula Garre
Jaitri Sharma
Vansh Shah
Khushi Mishra
Harshit Mittal
Arushi Malhotra
Krati Jain
Anshu Chaudhary
Devanshi Sharma
Shrestha Agarwal
Devanshi Sharma
Diya Jain
Amba Kumari
Prastuti Arora
Jinendra Banwat
Anshu Chaudhary
Mayuri Waidande
Agrima Verma
Ishwari Gadekar
Samyak Jain
Krayonnz
Aditya Singh
Business Growth Intern
Sara Gupta
Business Development Associate
Abhilasa Bhattacharya
Scarbluu
Yug Bhatia
Business Development Executive
Adish Chandekar
Business Development Intern
Dakksh Pahuja
Anmol Shanghalya
Mahnaz Shaw
Human Resources Intern
Tanush Pasari
Harsh Cherukuri
Harshit Chhabra
Mustansir Sadriwala
Vidit Wadhwa
Harsh Cherukuri
Kripal Faldu
Social Media Intern
Arushi Malhotra
Shaswati Das
Tisha Bansal
Desi Creative Group
Tushar Agrawal
Social Media Intern
ExploreIT
Jaitri Sharma
Strategy Planning Intern
Siya Chhabra
Business Development Intern
Recruit NXT
Deepnita Kulhari
HR Intern
Maulishree
Marketing Evangelist
Pratham Jhurani
Umang Chabda
Neha Rawat
Fanztar
Ria S Arora
Sales Intern
Raghav Harjai
Vweby
Anusha Maheshwari
EA to the CEO
Ethan Emmanuel Vaz
Ishita Goyal
Anwesha Gupta
Marketing Management
Aayushi kaushal
Bhasha Shah
Apeksha Gupta
Marketing Research
Atraya Chakraborty
Marketing
Saharsh Goenka
Devashree Vora
Arpit Aggarwal
Entrepreneurship/ Events
Kavya Jain
Xpro Tutors
Simran Sachdeva
Marketing Intern
Ansh Chopra
Eat Confetti
Vaishnavi Garre
Management and Public
Ishaan Gupta
Relation Intern
Yashvi Kashyap
Ansh Chopra
Tanisha
Sarthak Mahajan
Anwesha Gupta
Shaswati Das
Tisha Bansal
Rohit Sharma
Sanskruti Soni
Aditi Popat
Ansh
Tanya Surana
Anuhya
Adish Chandekar
Nevin Saju
Sia Chhabra
Archita Jain
K Sasi Samhita
Sakshi Agarwal
Aarav Monga
Shomil Mandal
Ethan Emmanuel Vaz
Kripal Faldu
Naazuk
Rishitha Garg
Aryan Doiphode
Yashashwee Bhandari
Aarav Anand
Thumbpin
Dhruv Goyal
Finance Intern
Janhavi Joshi
Naazuk
Client Service Executive
BYUR Innovations
Sanskruti Soni
Management Intern
Deepika Chittella
Anandini Gupta
Hansika Yeleti
Aryan Sathe
Sales Panther
Aryan Sathe
Marketing Intern
Hipla Technologies
Samridhi
Growth Intern
Sankhanil Patra
Logyify
Amrit Mudgal
Business Development Intern
Ayushman Agarwal
Bhavya Minocha
Kartik Rajput
Snigdha Vermani
Ishan Sharma
Business Consulting Intern
Krati Jain
Nashitha Nayeem
Rahil Kotecha
Shrestha Agarwal
Swarn Mittal
A S V S L Anuhya
HR Intern
Aarushi Thukral
Harsh Vardhan Cherukuri
Aaditya Garg
Sale Intern
Bhageerath Sreekumar
Piyush Jadhav
Shaswati Das
Zomato CI
Ahmad Koya
Key Accounts Manager
Anusha Srivatsava
Dhruv Singhal
Devashree Vora
Tanya Virdi
Rishabh Khanuja
Shlok Mittal
---
International Corporate Internship in Mauritius & Singapore
SCMS Pune's Placement Cell achieved a significant milestone by securing prestigious International corporate internships in Mauritius & Singapore through a fruitful collaboration with PAX Edutainment Pvt. Ltd. Students were given the opportunity to intern in various companies based on their specialisations, gaining invaluable practical experience and global exposure. This initiative enriched their skill sets by strengthening their competitiveness in the job market, showcasing SCMS Pune's commitment to fostering internationalism and experiential learning opportunities for all students.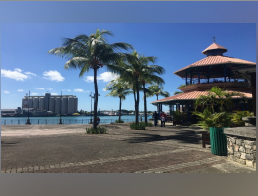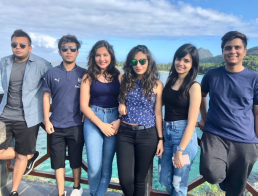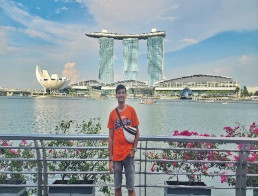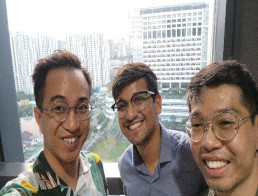 Special Intership
Name of Student: Kriti Sood
Name of the Organization: Ministry of External Affairs
Job Title: Intern
Name of Student: Aastha Godora
Name of the Organization: Ministry of Finance
Job Title: Intern
Name of Student: Rohan Ganatra
Name of the Organization: NITI Aayog, Government of India.
Job Title: Intern
Department: Human Resource Development (HRD) Division
Name of Student: Kumari Tripti
Name of the organisation: Future retail ltd company.
Recognition: Received an award from Mr. Kishore Biyani.
Job title: Intern
Department: Men's, Kids, Women's and Footwear and cash handling department.
Name of Student: Maanya Oberoi
Name of the organisation: NITI Aayog Internship.
Job title: Research Intern
Department: Benchmarking and comparative analysis of government incentives provided across key economies to develop different industries.