Short Term Programs on SCMS Campus
AN ENTREPRENEUR'S JOURNEY FROM BICYCLE TO BUSINESS CLASS
SCMS, Pune in collaboration with Mr. Nilesh Makhwana (Co-Founder and CEO of Illuminance Solutions, Perth, Australia) conducted an International Guest Lecture on An Entrepreneur's Journey from Bicycle to Business Class on 16th July 2022.
This interactive progamme proved to be extremely useful to the students. He covered his life experiences where he talked about his startups and how he became successful. All of his secrets of success were practical examples of theoretical aspects of what we learned theoretically.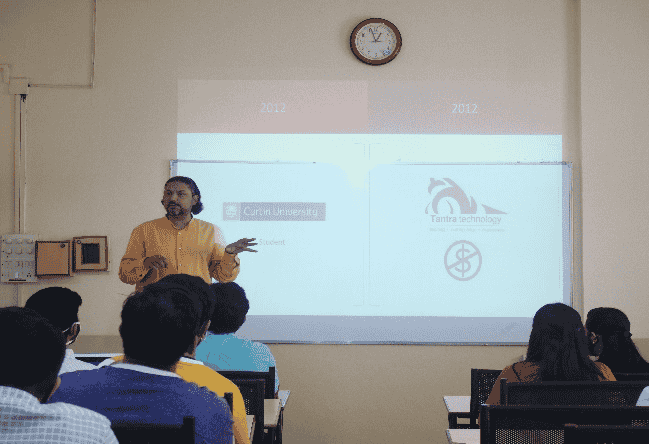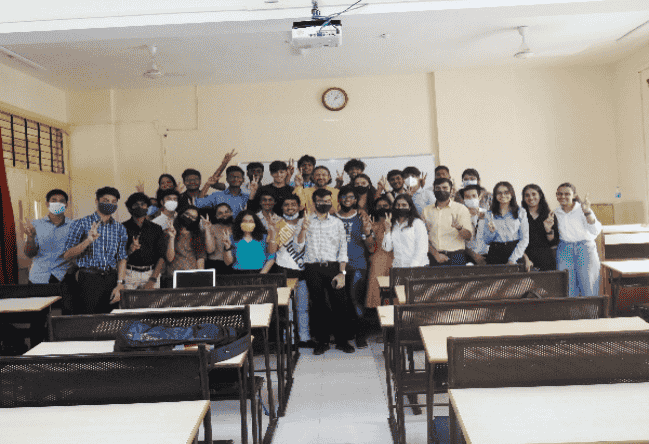 CORPORATE COMMUNICATIONS PRACTICES OF LEADING GLOBAL COMPANIES: THE FIRST POST-PANDEMIC VIEW
SCMS, Pune in collaboration with Mr. Craig Carroll (Founder and Executive Director at The OCR (Observatory on Corporate Reputation) Network, Adjunct Professor at IULM University, Lecturer in Management at Rice Business - Jones Graduate School of Business, Principal at The Conference Board, Adjunct Associate Professor at IE Business School) conducted an International Guest Lecture on Corporate Communications Practices of Leading Global Companies: The First Post-Pandemic View on 26th July 2022.
The students found it to be very beneficial. Having experience in corporate communication, he talked about the communication gaps in an organization and how they fill that gaps. He even pointed out the changes which were implemented post-pandemic and how it affected the growth of the organization.
AVIATION FINANCE
SCMS, Pune in collaboration with University College Dublin conducted an International Guest Lecture on Aviation Finance on 20th December 2022.
The program was conducted by Dr. Thomas Conlon (Director of the UCD Centre for Financial Markets and Academic Director for the MSc Aviation Finance, Associate Professor of Banking and Finance in the UCD School of Business, University College Dublin, Ireland). The students who participated in this interactive session said it was extremely helpful. Being an Associate Professor of Banking and Finance and having experience in the field of aviation finance he was able to give practical as well as theoretical insights to the attendees which turned out to be very beneficial.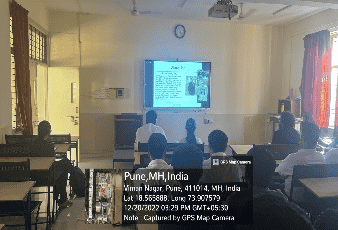 DIGITAL MARKETING CONCLAVE – 2022
SCMS, Pune organized a virtual Digital Marketing Conclave on 4th November 2022 from 3:00 pm to 4:30 pm.
Dr. Maurício Roberto Ortiz de Camargo (Associate Professor of Marketing at Fatec-Sebrae, Brazil) spoke about A Brazilian perspective on Digital Marketing. His address was very insightful and informative, especially with respect to the information that he shared about impact of Virtual influencer which is so relevant in today's era.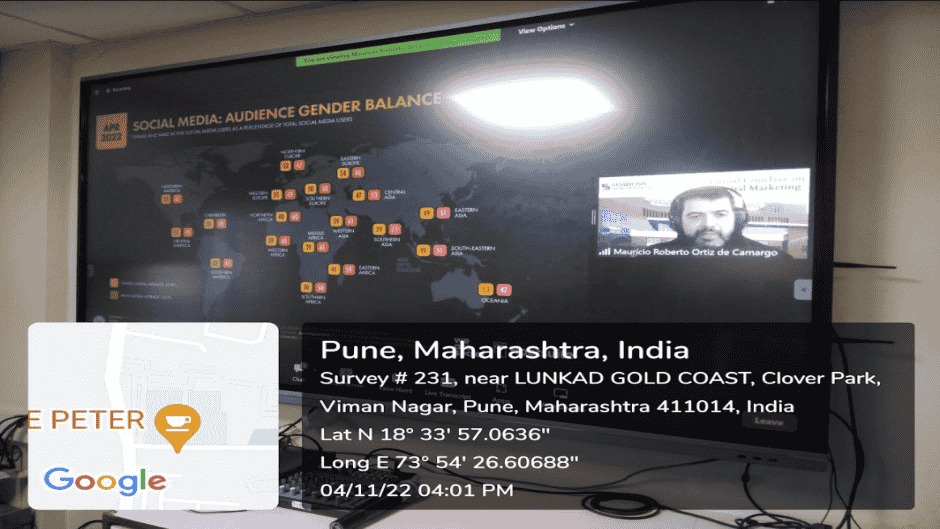 SCMS-PUNE COIL INITIATIVE
As a step to promote internationalization, SCMS Pune introduced COIL in 2019-20 where students co-worked on a project with students of another foreign University. SCMS, Pune is among the very few in India to offer Collaborative Online International Learning, popularly known as COIL. COIL is a unique pedagogy that helps to connect faculty and students across the globe through academics. Also known as a virtual exchange, SCMS Pune started the initiative in 2019 with 93 students. Over the period of 3 years, the number of students participating in COIL has increased tremendously to over 300 in the year 2021-22. So far, SCMS Pune has completed six successful collaborations with its partner universities.
The year 2021-22 was special for COIL as SCMS Pune took forward the collaboration with a focus on developing South-South relations, thus collaborating with a University in Brazil. The faculty and students from Symbiosis Centre for Management Studies, Pune collaborated with Centro Paula Souza FATEC, Brazil for numerous courses ranging from Organizational Behavior, Business Accounting, Fundamentals of Marketing, Management Accounting and Human Resource Management.
The initiative was appreciated by students as it helped them develop intercultural competencies, digital skills, strong bonds and networks while working together on subject-specific learning tasks. The students at SCMS Pune were able to understand and appreciate cultural differences while studying together.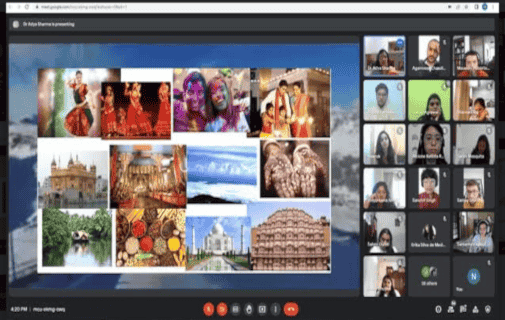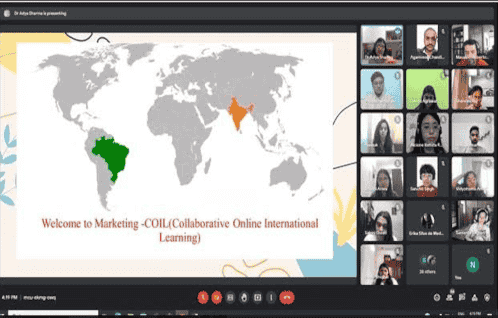 LECTURE BY FOREIGN FACULTY - PROF. LINDSAY TROTMAN
A lecture series on 'Business Laws in International perspectives' was conducted by Dr. Lindsay Trotman from Massey University New Zealand for the Third Year students of SCMS-Pune. This has been a very good experience for the Third Year students .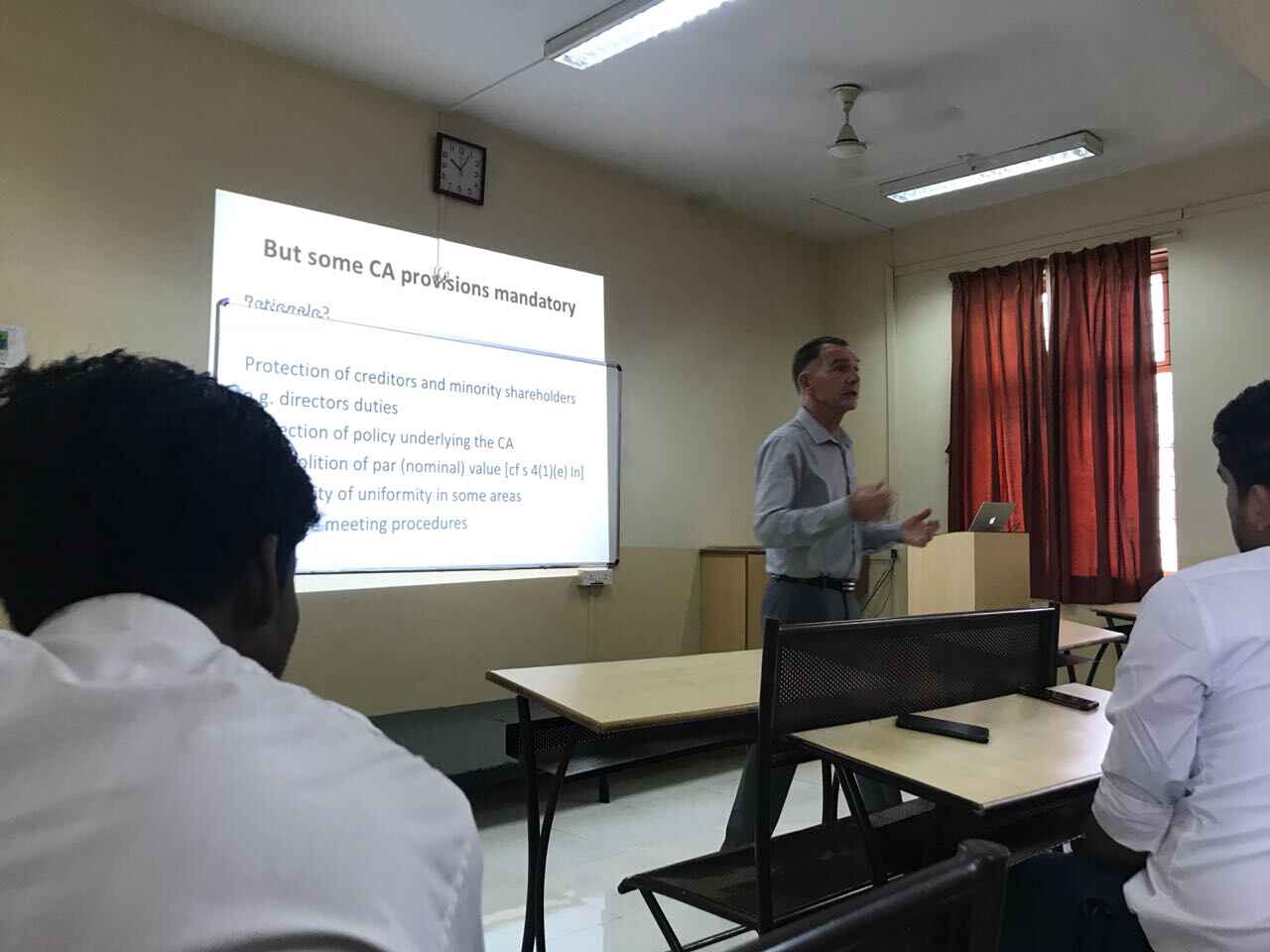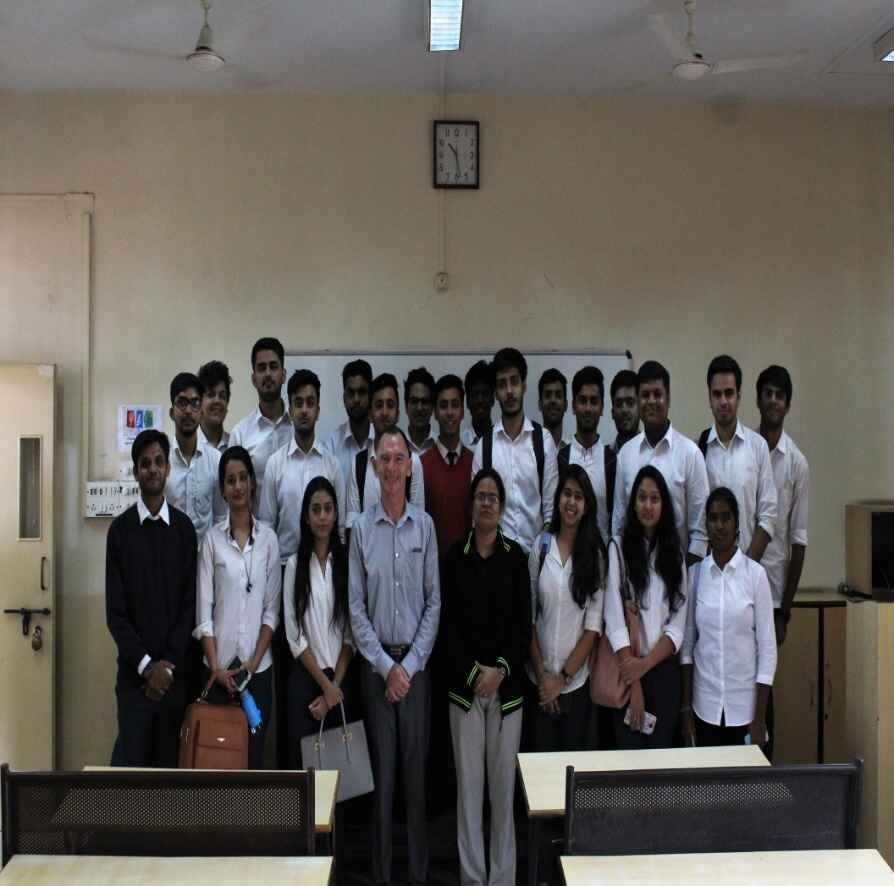 LECTURE BY FOREIGN FACULTY - ROF. SUNEEL KUNAMANENI
A lecture series on 'Technological Entrepreneurship' was conducted by Prof. Suneel Kunamaneni from Leeds Business School, UK for third Year students of SCMS-Pune . This has been a very good experience for the students.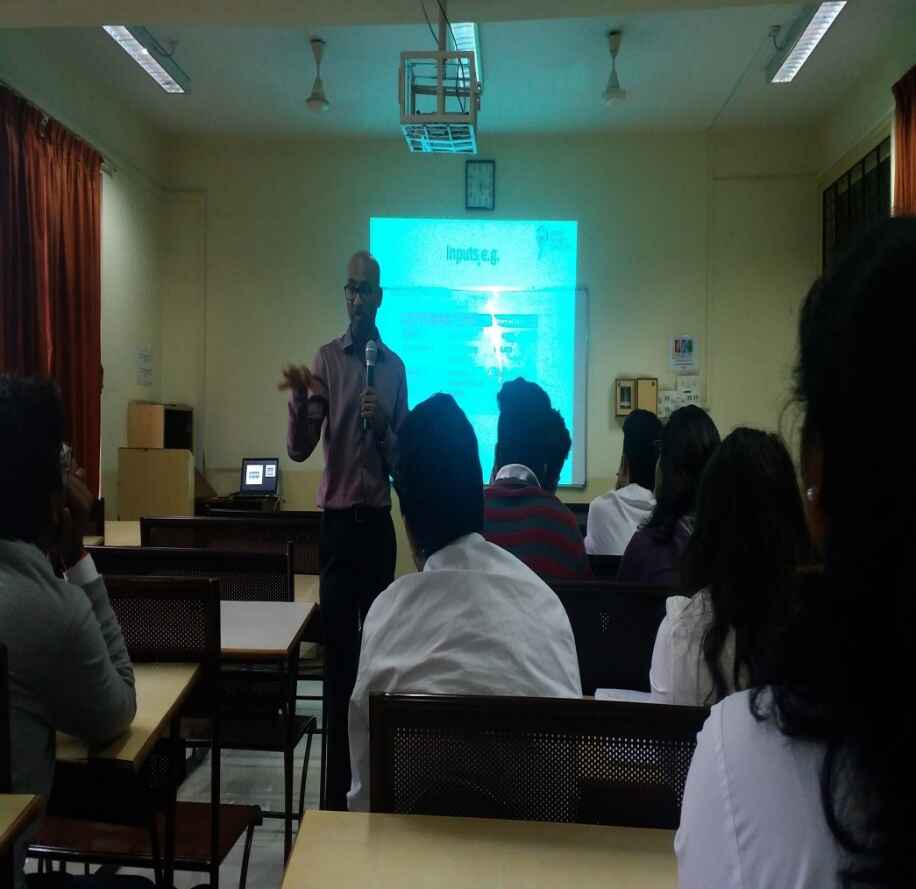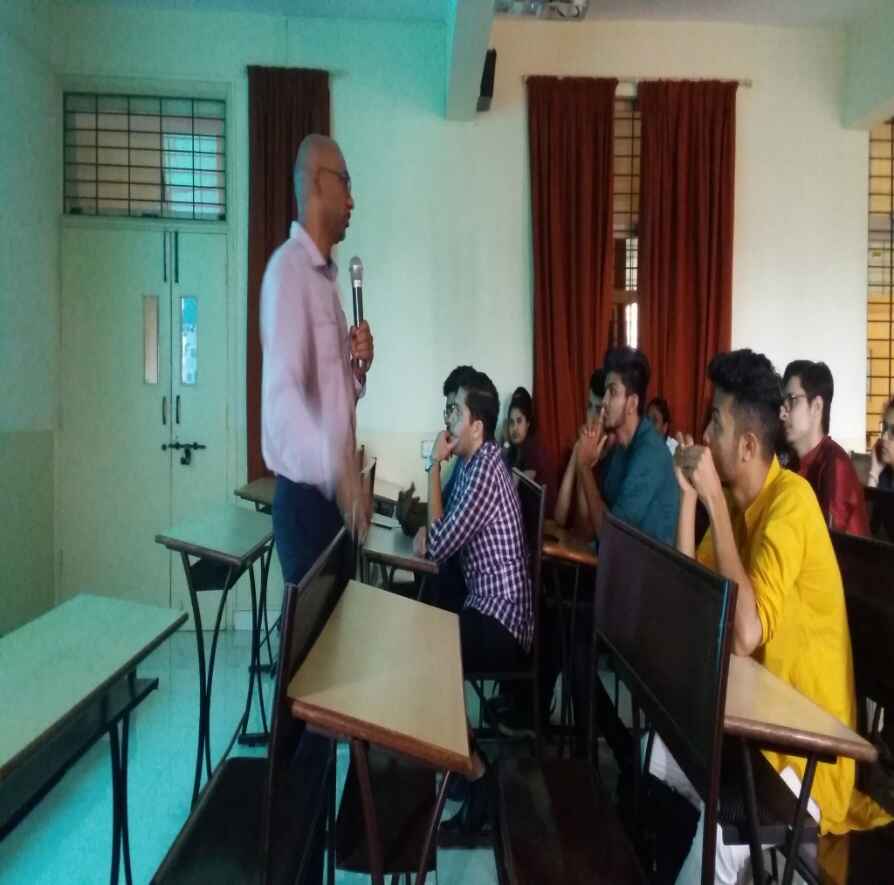 LECTURE SERIES ON MICROECONOMICS BY DR. HOLGER SEEBENS FROM TECHNISCHE HOCHSCHULE NÜRNBERG, GERMANY
A lecture series on Microeconomics was conducted by Dr. Holger Seebens from Technische Hochschule Nürnberg, Germany for the First Year students of SCMS-Pune. Some of the topics covered include- Distinction between Micro and Macro Economics, Cost- Benefit Analysis, Practical Relevance of Economics, Basics of Utility Theory. The sessions were highly interactive and the students had asked relevant questions and clarified their doubts. This has been a very good experience for the students.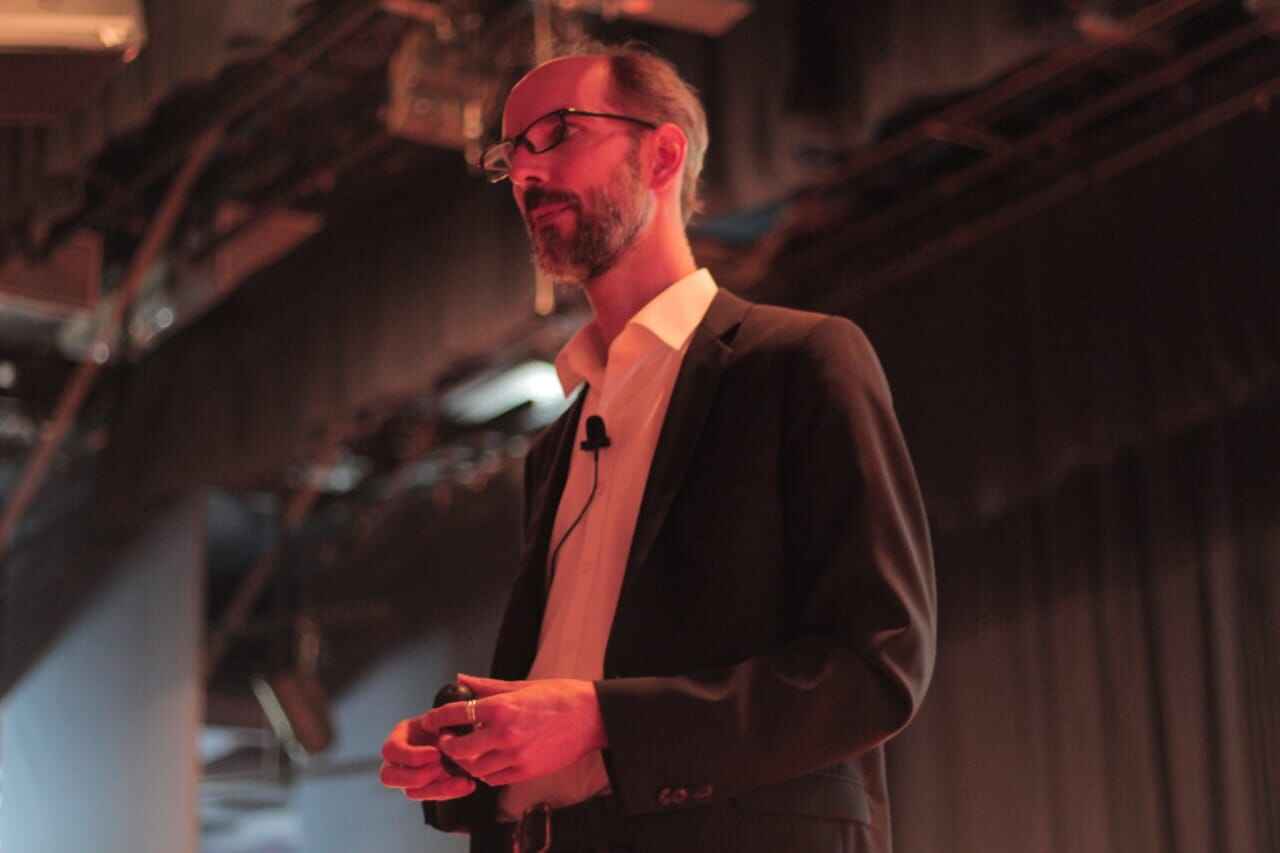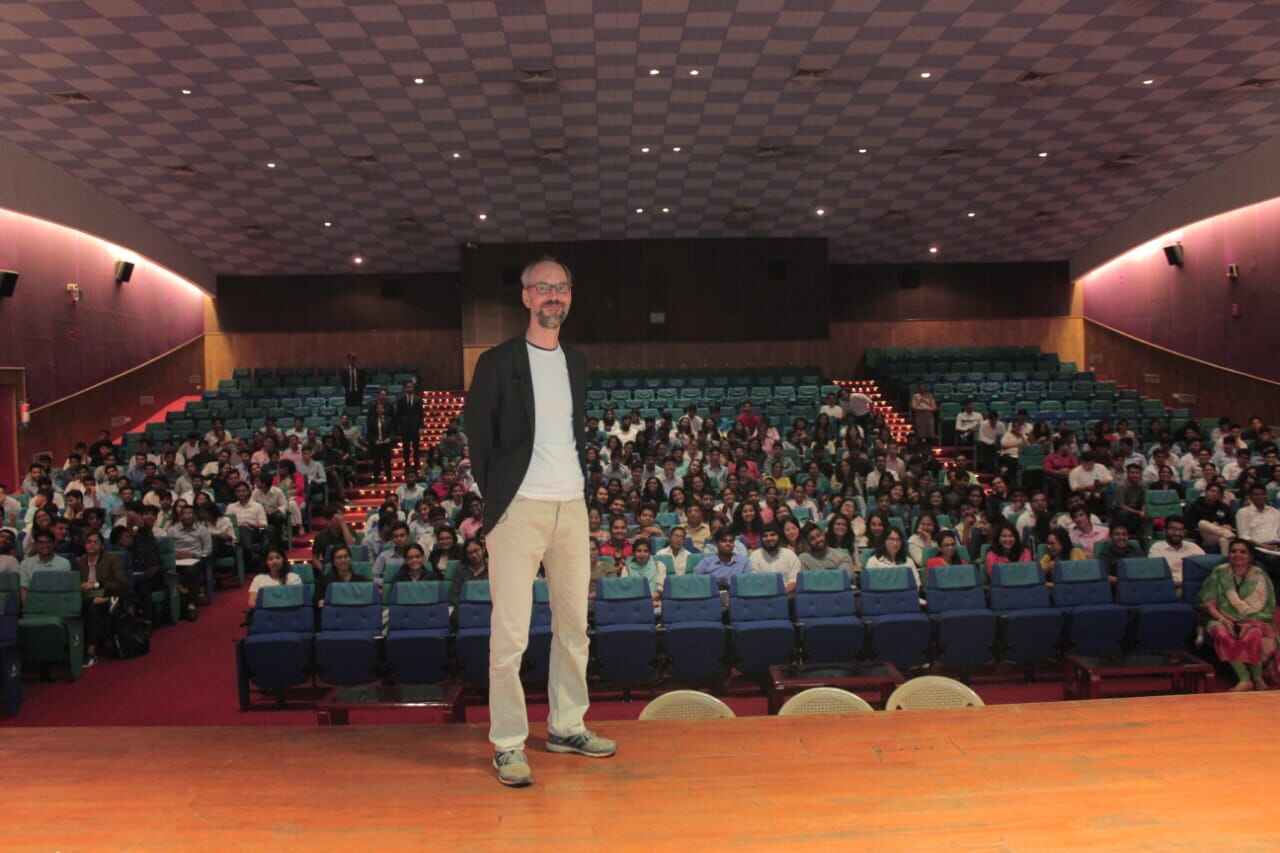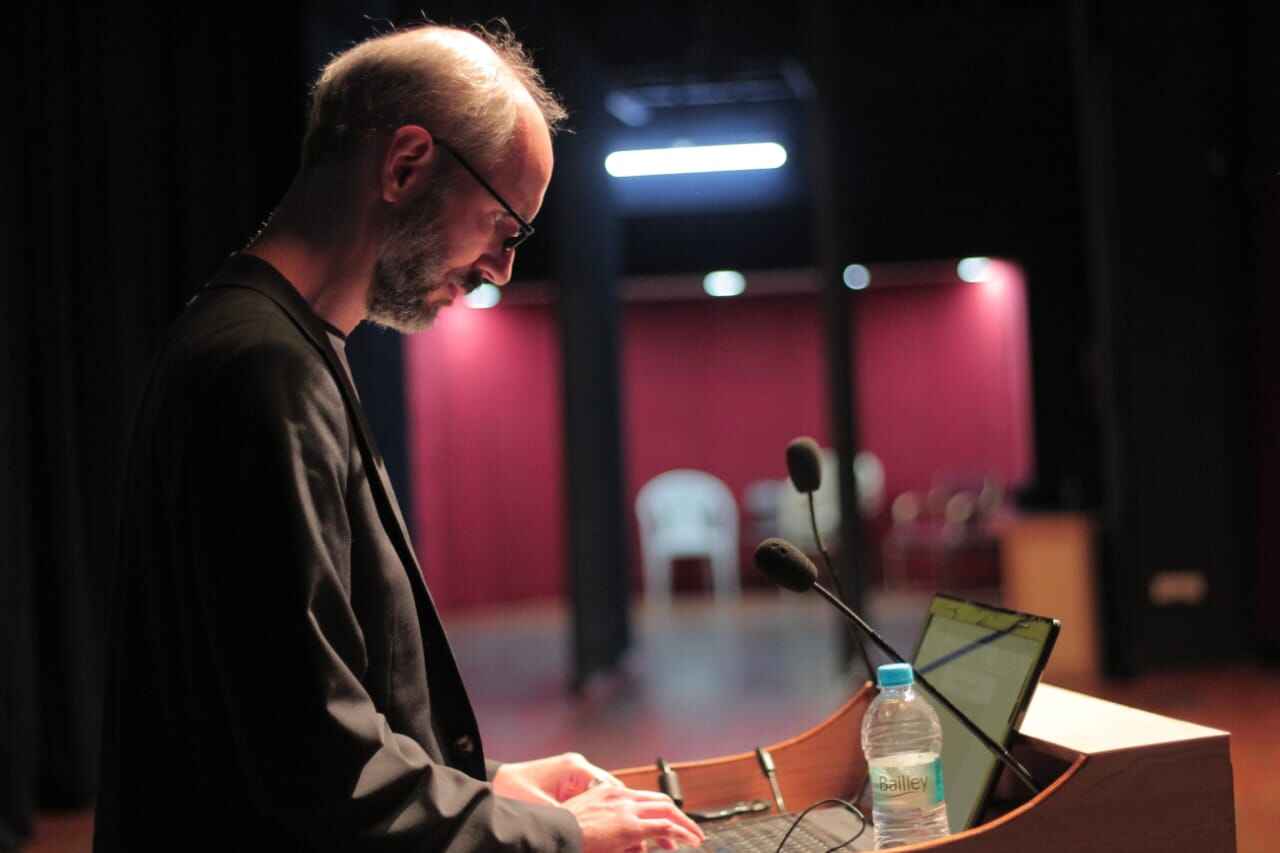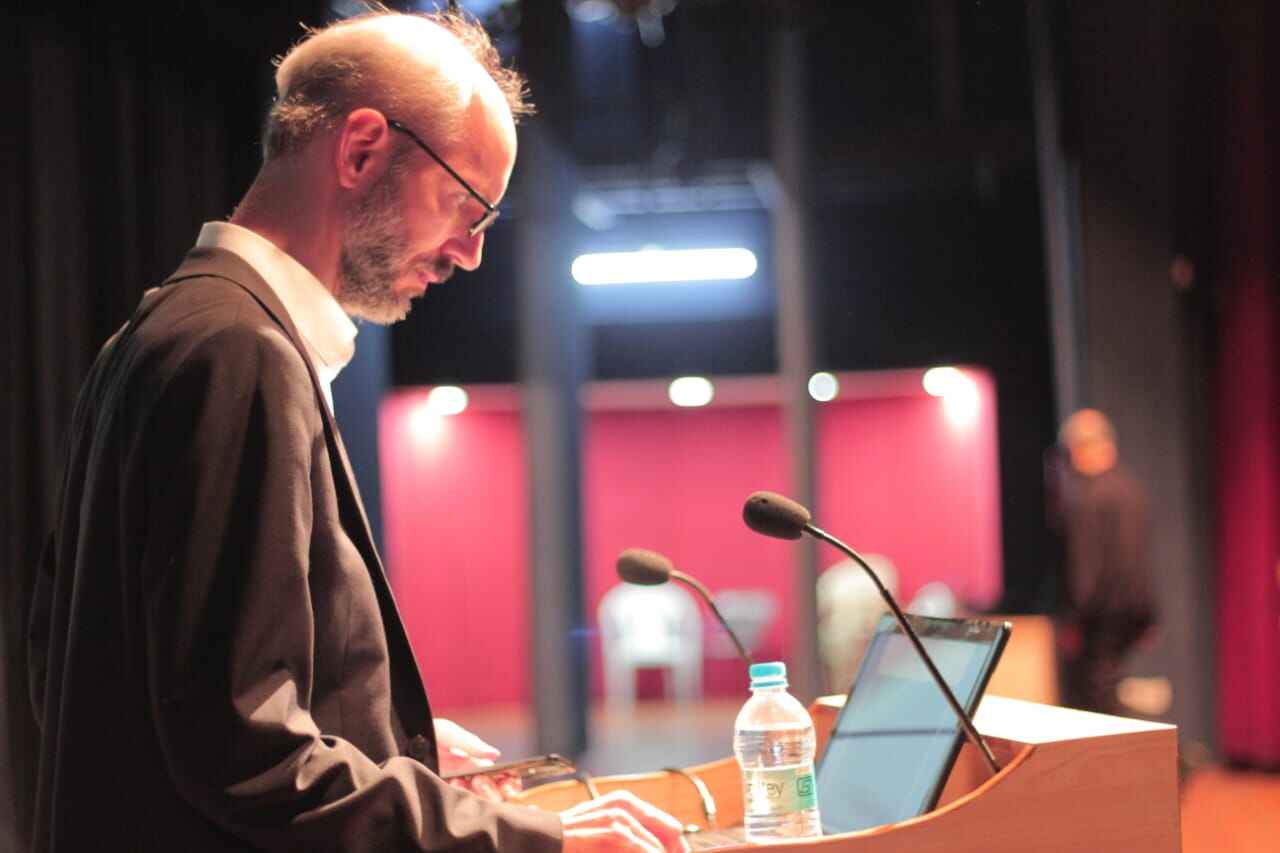 SCMS PUNE WELCOMES THE COHORT FROM LIEGE SCHOOL OF COMMERCE, BELGIUM
A contingents of 16 students from Liege School of Commerce, Belgium accompanied by their Professors visited Symbiosis Centre for Management Studies, Pune. They were traditionally welcomed by the students and faculty of SCMS Pune. The Liège faculty and students presented the business initiatives of the Belgium firms intending to make a foray into Indian market. The faculty of SCMS-Pune also took a session on "Doing Business in India.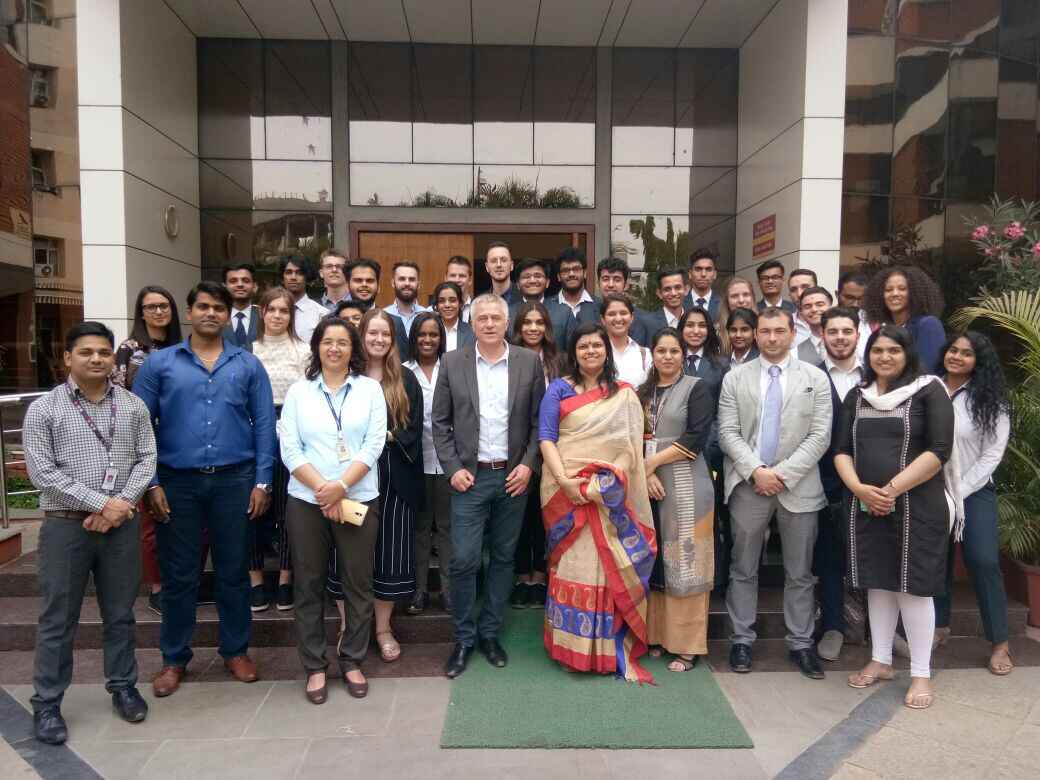 FINANCE STUDY TOUR FOR STUDENTS FROM DEAKIN UNIVERSITY, AUSTRALIA
The students from Deakin University, Australia had come to SCMS, Pune for their finance study tour for a week. The course covered was " Investment Analysis and Portfolio Management". Dr. Dhiraj Jain, Prof. Vijay Misra and Dr. Shreya Virani together conducted the sessions and gave the students various insights into the subject. The students also had an Industrial visit to KPMG where they had a session on the " Emergence of Corporate Governance in India."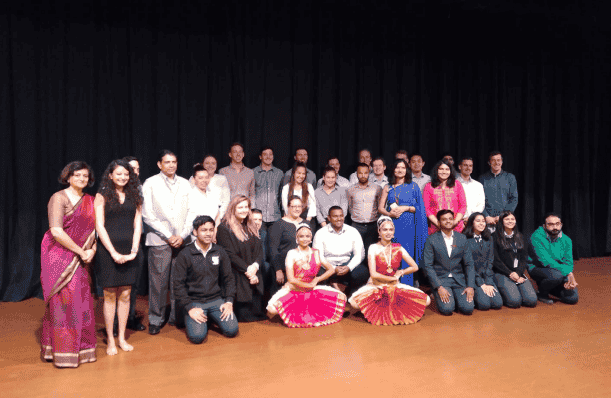 CERTIFICATE IN PROJECT MANAGEMENT WITH DEAKIN UNIVERSITY, AUSTRALIA
SCMS had organized a weeklong certificate program in Project Management in collaboration with Deakin University, Australia. The program covered the following topics:
Introduction to Project Management
Management Skills for Projects
Introduction to the Project Management Body of Knowledge (PMBoK)
Introduction to Agile Project Management
Project Risk
Project Quality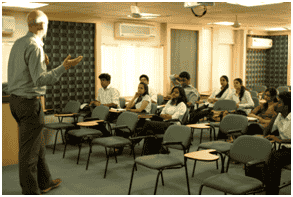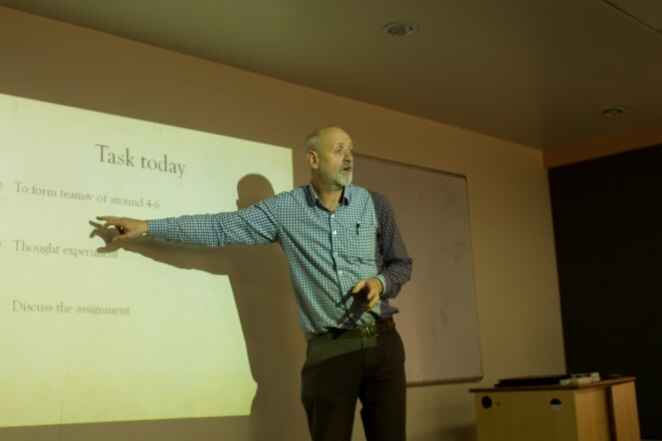 Resource Person: Dr. Darryl Coulthard, Associate Head of School (Teaching and Learning), Faculty of Business and Law, Deakin University Australia.
The program was very well received and 18 students from SCMS as well as outside registered for it. The students were evaluated and issued certificates from Deakin University.
SHORT TERM PROGRAM IN INTERNATIONAL BUSINESS FOR STUDENTS FORM OMAN
SCMS hosted a group of 17 university students from Oman on a month long program from 9th July to 10th August. The program focused on International Business. A variety of sessions and field trips were arranged for them on all aspects of International Business, such as global trends in management, sustainable development, corporate governance, accounting, marketing, human resource management, etc.
The students reported that they learnt a lot about all the various elements of international business and also had a great time at SCMS.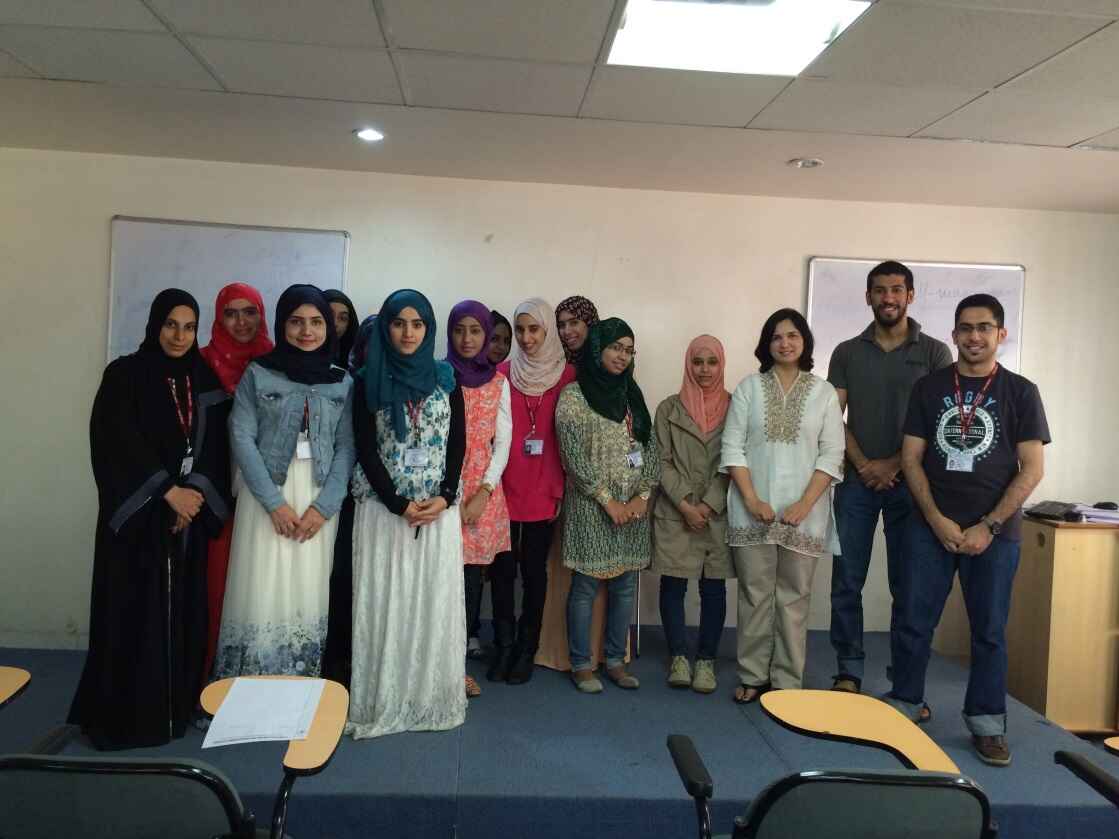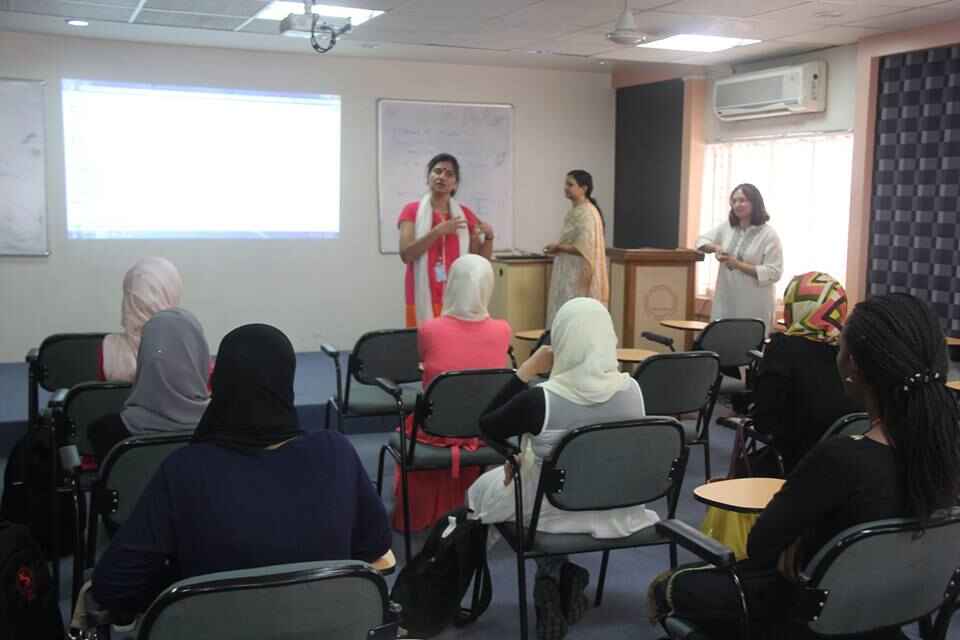 BRIDGE COURSE FOR AFGHAN STUDENTS
SCMS Pune conducted a bridge course for Afgan students who had specially come from Afghanistan to purse their Under Graduate study in India.
With the objective of preparing them for their UG programme a special bridge course was conducted at SCMS, Pune for following subjects:
Business Accounts
Business Studies
Micro Economies
Computer Applications
The institute achieved its objective of preparing the students to take up full time BBA programme.