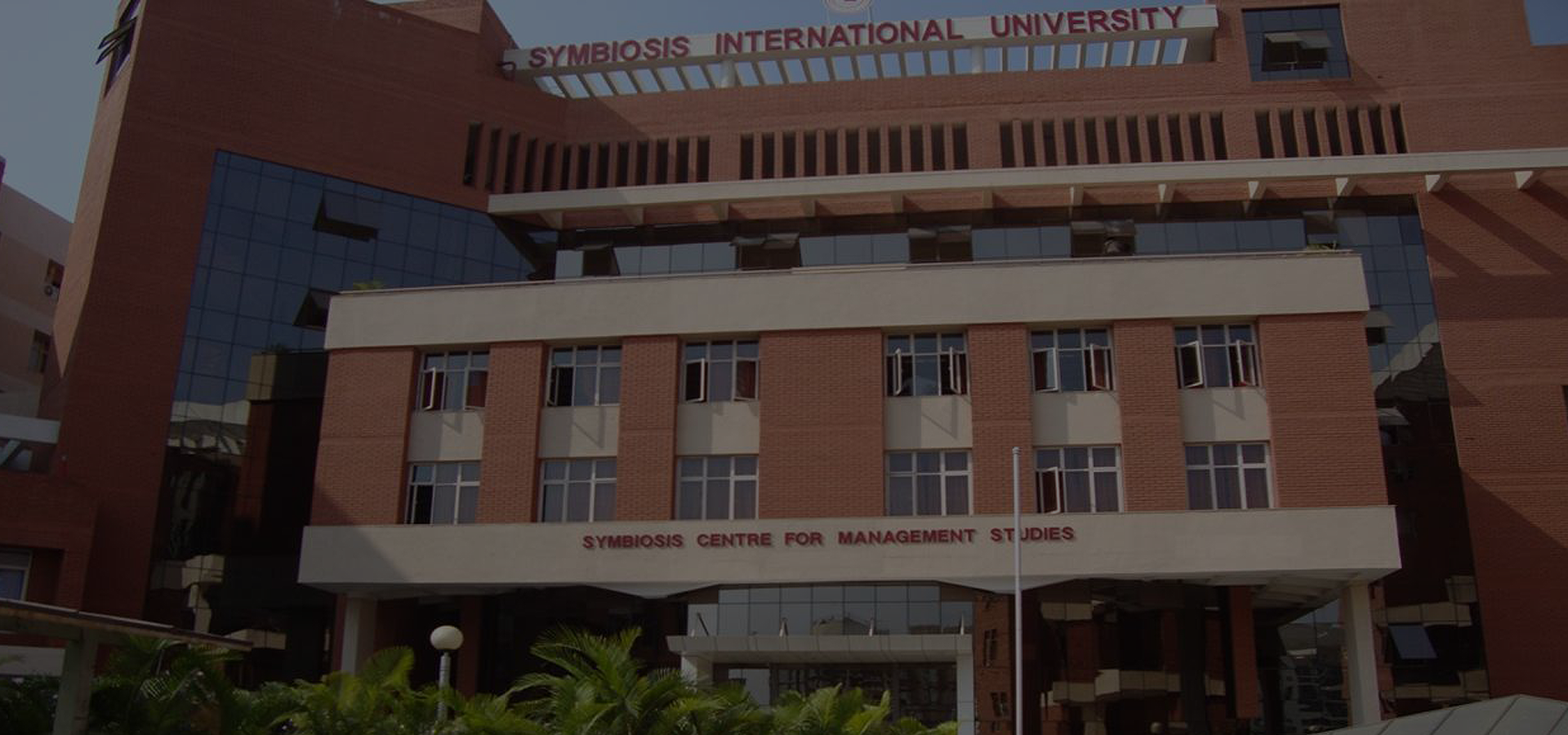 Beyond Academics
Workshop Guest Lecture 2022-23
Sr No
Date
Resource Person
Industry
Title/Topic
Sr No
Date
Resource Person
Industry
Title/Topic
1
09-07-2022
Mr. Anubhav Rakheja
Director at IQuanti
Aptitude Test Training
2
09-07-2022
Mr. Avanish Mundhra
Founder and CEO of Cantilever Labs Pvt. Ltd.
GD - PI Training
3
11-07-2022
Ms. Vanitha V
Talent Acquisition Lead at Udaan
CV Building
4
16-07-2022
Mr. Nilesh Makwana
Co-Founder and CEO of Illuminance Solutions, Perth, Australia
An Entrepreneur's Journey from Bicycle to Business Class
5
26-07-2022
Mr. Craig Carroll
Founder and Executive Director at The OCR (Observatory on Corporate Reputation) Network. Adjunct Professor at IULM University. Lecturer In Management at Rice Business - Jones Graduate School of Business. Principal at The Conference Board. Adjunct Associate Professor at IE Business School.
Corporate Communications Practices of Leading Global Companies: The First Post-Pandemic View
6
15-09-2022
1.Ananth Jethalia
2. Sohil Srivastava
3. Utkarsh Natta
Founders - Ananth Jethalia-WhiteCollar. Sohil Srivastava & Utkarsh Natta-Growth Heads Digital
Made in SCMS
7
23-09-2022
Ms.Payal Kendre & Mr.Avichal Singh
Ms Payal Kendre - Lead Strategist. Mr Avichal Singh - Hr Manager - GoMo Group
Latest trends of Digital Marketing
8
27-09-2022
Ms. Reshma Dewda
Head of Marketing - Autopress India Pvt. Ltd.
Introduction to Digital Marketing
9
30-09-2022
CA Nishant Agrawal
Head-Business Development at Crystal Surfactants and Chemicals
Internal Audit of Limited companies
10
30-09-2022
Mr. N.P.Noronha
Practicing Advocate in the Civil, Criminal, Labour and Consumer Court of Pune since 2004. Visiting Faculty at Symbiosis Law School & Indira School of Business Studies
Industrial Law Compliances
11
06-10-2022
Mr. Mohammad Ashfak
Career Coach, Motivational Speaker, Author Independent Consultant, Public Speaker. Director/CEO at Ashfak Training Solutions.
Mastering the art of Public Speaking
12
12-10-2022
CA Ameya Dharap
Director International Finance Icertis
Fundamentals of SAAS Software
13
13-10-2022
Mr. Russell Crisante' Fernandes
Vice President at Consverge- Expert Network Aggregator
Consulting 101
14
18-11-2022
Ms. Geetika Kwatra
Associate Vice President at Natwest Group
Life of an HRBP and examples of the cases that HR professionals deal with every day
15
01-12-2022
Mr. Jinu George
Environmental Management - Career Opportunities & Awareness
Environmental Management - Career Opportunities & Awareness
16
13-12-2022
CA Rajkumar Kattimani
Founder: Raj Kattimani & Associates
Excel for Business
17
19-12-2022
Dr. Suneel Kunamaneni
Senior Lecturer in Enterprise and Entrepreneurship at Alliance Manchester Business School. Director and Principal Consultant at InnoSattva. Director - Strategy and Business Development, UK at Axxonet Global Limited
Sustainable Consumption and Responsible Business in a Networked World
18
20-12-2022
Dr.Thomas Conlon
Director of the UCD Centre for Financial Markets and Academic Director for the MSc Aviation Finance. Associate Professor of Banking and Finance in the UCD School of Business, University College Dublin, Ireland
Aviation Finance
19
23-12-2022
Dr. Sneha Sharma
LinkedIn Branding Strategist and Founder of Dream Career University
Resume Writing
20
18/01/2023 -21/01/2023
Mr. Harsh Bhadauria
Associate Director at Grant Thornton
Lean Six Sigma+ Green Belt Certification
21
01-02-2023
Mr. Jivitesh Jadwani
Director Global Events at Toddle - Your Teaching Partner
The Journey To Your Own Brand
22
04-02-2023
Mr. Avinash Gaurav
Financial Modelling and valuation expert at PWC
Getting insights into career building in finance
23
10-02-2023
Dr. Sabiha Fazalbhoy
Faculty from MIE SPPU, University Doha, Qatar Campus
A Roadmap on Ideation to Startup
24
21-02-2023
CA Rohit Ranade
Founder of M/s. OPT-Source Technologies and is working as a partner at M/s. Choughule Ranade & Associates
Introduction to GST
25
27-02-2023
CA Rajkumar Kattimani
Founder: Raj Kattimani & Associates
Entrepreneurship Workshop
26
09-03-2023
Mr. Sagar Adhau
Program Director at the Pacific Association of Supreme Audit
Institutions (PASAI Secretariat).
The international financial reporting landscape and developments in public sector reporting
27
10-03-2023
Mr. Murtaza Jeewanjee
Senior Associate, CNS JURIS
Practical Aspects of Business Laws
Excel for Business
Faculty Name: Mrs. Reshma Katkar (Excel Plus)
Topic: Excel for Business (Basics and Advanced)
Date: 10 and 11 December 2021
No. of Enrollments: 45 Students
Total Duration: 8 hours
Venue: Virtual Google Meet
8 hours Certification Workshop on "Excel for Business" for FY/ SY/ TY students. The workshop was conducted by Microsoft Certified Excel Trainer. She has trained many Corporates on Excel and other advanced topics.
Following are some of the details of the workshop. Also attached are some of the screenshots of the said workshop.
Sub-topics to be Covered/ Content:
Basic Excel Formula
Relative and Absolute Referencing
Importing and Exporting data
Group / Ungroup
Logical and Statistical Functions
Advanced Filtering and Sorting
Data Validation
Chart Data Techniques
Vlookup, Hlookup,
Pivot Tables and Pivot Chart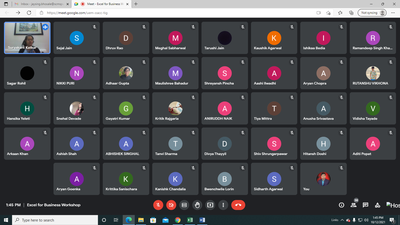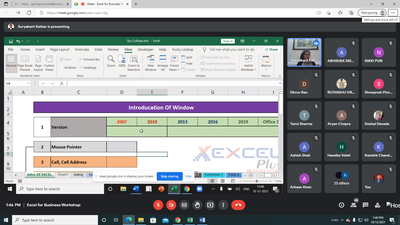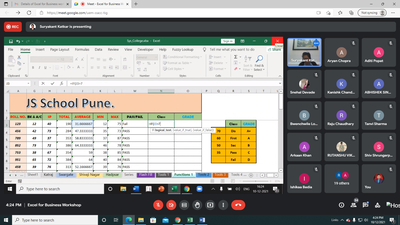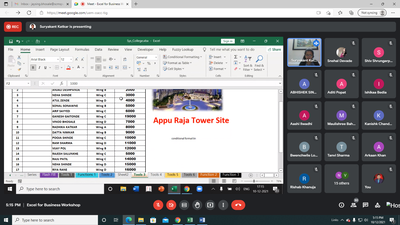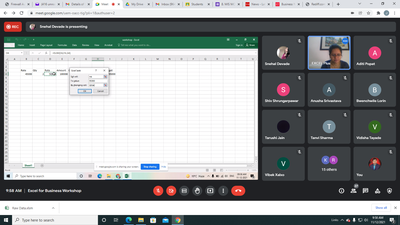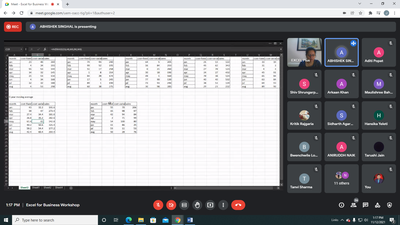 Six Sigma Green Belt Certification
Faculty Name: Mr. Jitendra Bairagi (KPMG India)
Topic: Six Sigma Green Belt (SSGB) Certification course
Date: 21, 22,28 and 29 January, 2022
No. of Enrollments: 45 Students (SY and TY students)
Total Duration: 30 hours
Venue: Virtual on Zoom platform and through KPMG Learning Management System (LMS) credentials
Exam Finished on: 29 Jan. 2022
The sessions were divided into theory and practical. In practical sessions students were given adequate training on MATLAB involving different real life practical case studies. On the successful completion of this particular programme students are given a certificate by KPMG.
KPMG program highlights:
1. One of the Globally well-recognized certificate valid in 154+ countries
2. Training Delivered by senior KPMG professionals having hands on consulting experience.
3. Story telling mode of training and scenario based brainstorming sessions.
4. Access to KPMG LMS modules with rich repository of templates, forms and formats with post training support.
5. Opportunity to connect with large global KPMG network community.
6. Increased visibility in Job market and open door to international careers
7. Develop leadership quality by understanding business challenges
8. Improves skills as an analyst which play a vital role supporting products and services
9. Effective research methodology platform enabling skills for an industrial stint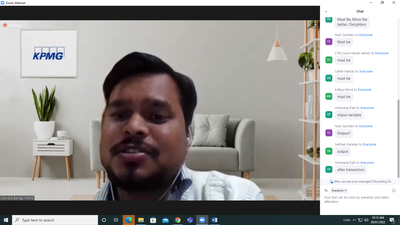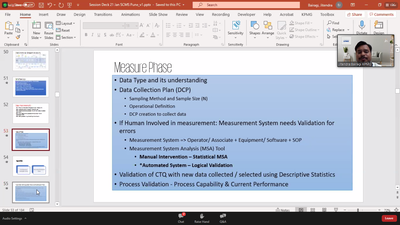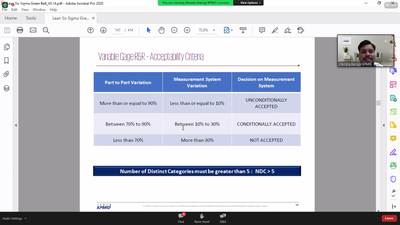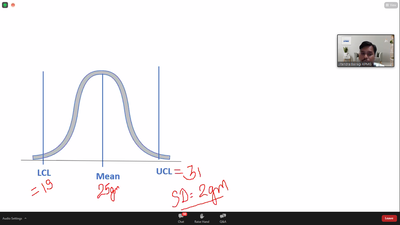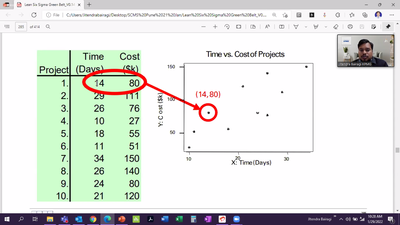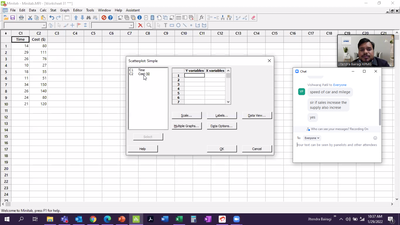 Workshop Guest Lecture 2021-22
| Sr No | Resource Person | Industry | Title/Topic | Stream | Date |
| --- | --- | --- | --- | --- | --- |
| 1 | Mr. Satyajit Menon | Senior VP & Head of Human Resources, Hero Vired | Career options available in the HR field | Human Resources | 28/07/2021 |
| 2 | Mr. Anubhav Rakheja | Associate VP, Career Launcher | Aptitude Test Training | Pre- Placement Training | 31/07/2021 |
| 3 | Mr. Mudit Yadav | Founder, MY Success Coach | Group discussion & PI training | Pre- Placement Training | 02/08/2021 |
| 4 | Dr. Arpita Dutta | Founder Director, CHERRYSKILLZ Learning Private Limited | CV Building training | Pre- Placement Training | 03/08/2021 |
| 5 | Mr. Rahul Ranjan & Mr. Anshul Goel | Co-Founder, Trading Tonics | Introduction to Stock & Forex markets | Accounting and Finance | 21/08/2021 |
| 6 | Mr. Kunal Bajaj | GOMO | Branding and Awareness | Marketing | 09/09/2021 |
| 7 | Dr. Suneel Kunnamenini | Senior lecturer in Innovation Management, The Leeds Business School, U.K. | Entrepreneurship Workshop | Entrepreneurship | 18/09/2021 25/09/2021 |
| 8 | Ms. Shinjini Das | CEO & Founder, The Das Media Group, California | Running a Contemporary Media Company - Challenges and Opportunities | Marketing & International Business | 01/10/2021 |
| 9 | Mr. Mohan Ramamurthy | Partner, R V K S And Associates | Review of Audit Report including Qualified Report | Accounting and Finance | 01/10/2021 08/10/2021 |
| 10 | Mr. Vikas Patel | Manager - Strategy & Business Design, Deloitte | Consulting 101 | General Management | 01/10/2021 |
| 11 | Mr. Ashok Namboodiri | Chief Business Officer - International Business, Zee Entertainment Enterprises Ltd, Dubai | Career Choices : A Perspective | Marketing & International Business | 09/10/2021 |
| 12 | Mr. Meghashyam Sinkar | Founder & Managing Partner, Pentagraph | Personal Finance | Accounting and Finance | 23/10/2021 |
| 13 | Ms. Aparna Thadhani | Finance and Accounting professional at Ak's Training Academy | Income Tax - Basic Provisions | Accounting and Finance | 20/11/2021 |
| 14 | Mr. Yash Arora | CFO at Indian Oil - Adani Gas Pvt. Ltd. | Changing Role of CFOs in New Digital Economy | Accounting and Finance | 23/11/2021 |
| 15 | Mr. Trithank Shah | CFA, Founder of Northstar Learning Solutions | Lucrative Career Opportunities For Finance Enthusiasts | Accounting and Finance | 26/11/2021 |
| 16 | Mr. Arpit Gupta | Marketing & Products head in Cerebro Kids, PGDM from IIM Lucknow | IPO ANALYSIS | Accounting and Finance | 29/11/2021 |
| 17 | Mrs.Deeksha (Chaturvedi) Dadlani | Founder and Chief Marketing Officer, Desi Creative Group | Journey From SCMS To My Own Company | General Management | 04/12/2021 |
| 18 | Mr. Adarsh Iyer | Consultant-KPMG India | Guesstimates | General Management | 10/12/2021 |
| 19 | Mr. Jitendra Bairagi | KPMG India | Six Sigma Green Belt certification | Quality Management | 21/01/2022 22/01/2022 28/01/2022 29/01/2022 |
| 20 | Dr. Tausif Malik | Founder - Startup Villages | Identify your Personality for Success | General Management | 27/01/2022 |
| 21 | Mr.Divesh Nathani | Head of Partner Success at SPOLTO | Career Opportunities in the Industry | General Management | 01/02/2022 |
| 22 | Mr. Deepak Bansal | MBA student at IIM Ahmedabad 2021-23. | Journey from SCMS to Top B-Schools in India | General Management | 07/02/2022 |
| 23 | Mr. Pradeep Ramakrishnan | General Manager, SEBI | SEBI Webinar | Accounting and Finance | 17/03/2022 |
| 24 | Ms. Ratulah Haldar | Assistant Vice President (AVP) - Credit Suisse, Mumbai | Aspects of Financial Reporting | Accounting and Finance | 21/03/2022 |
SHASTRI INDO CANADIAN VIRTUAL LECTURE SERIES:
Mr. Ashok Namboodiri
Chief Business Officer, Zee Entertainment Enterprises Ltd.
Strategic shift of Marketing to the Digital Paradigm
General Management
10/03/2022
Dr. Boria Majumdar
Academic Sports Scholar, Sports Journalist at India Today
Management lessons from the world of Sports
General Management
10/03/2022
Mr. Saurabh Tripathi
Director- KPMG
Fintech is the New Normal
General Management
10/03/2022
Dr Bruce Kidd
University Ombudsperson, Professor Emeritus, University of Toronto
Sports leadership after Covid-19
General Management
11/03/2022
Mr. Saurabh Nigam
Vice President, Human Capital at Omidyar Network, India
People first in New Normal
General Management
11/03/2022
Dr Adya Sharma
Professor and Director, Symbiosis Centre for Management Studies, Pune
Changing Landscape of Education Sector
General Management
11/03/2022